Exercise Peddler
Exercise peddlers are ideal for toning leg and arm muscles. Our food peddlers have adjustable tension and digital counters that allow for a customized experience. These products are a great way to combat sedentary lifestyles and improve health in a fun and convenient way.
Types of Peddlers
Standard Under-Desk Pedals
We have a wide range of standard under-desk pedals that use magnetic resistance and a digital screen to keep people moving during work or at home. These are designed to slide under a desk or coffee table and be used throughout the day during other activities. Drive Medical's Exercise Peddler is a great standard option.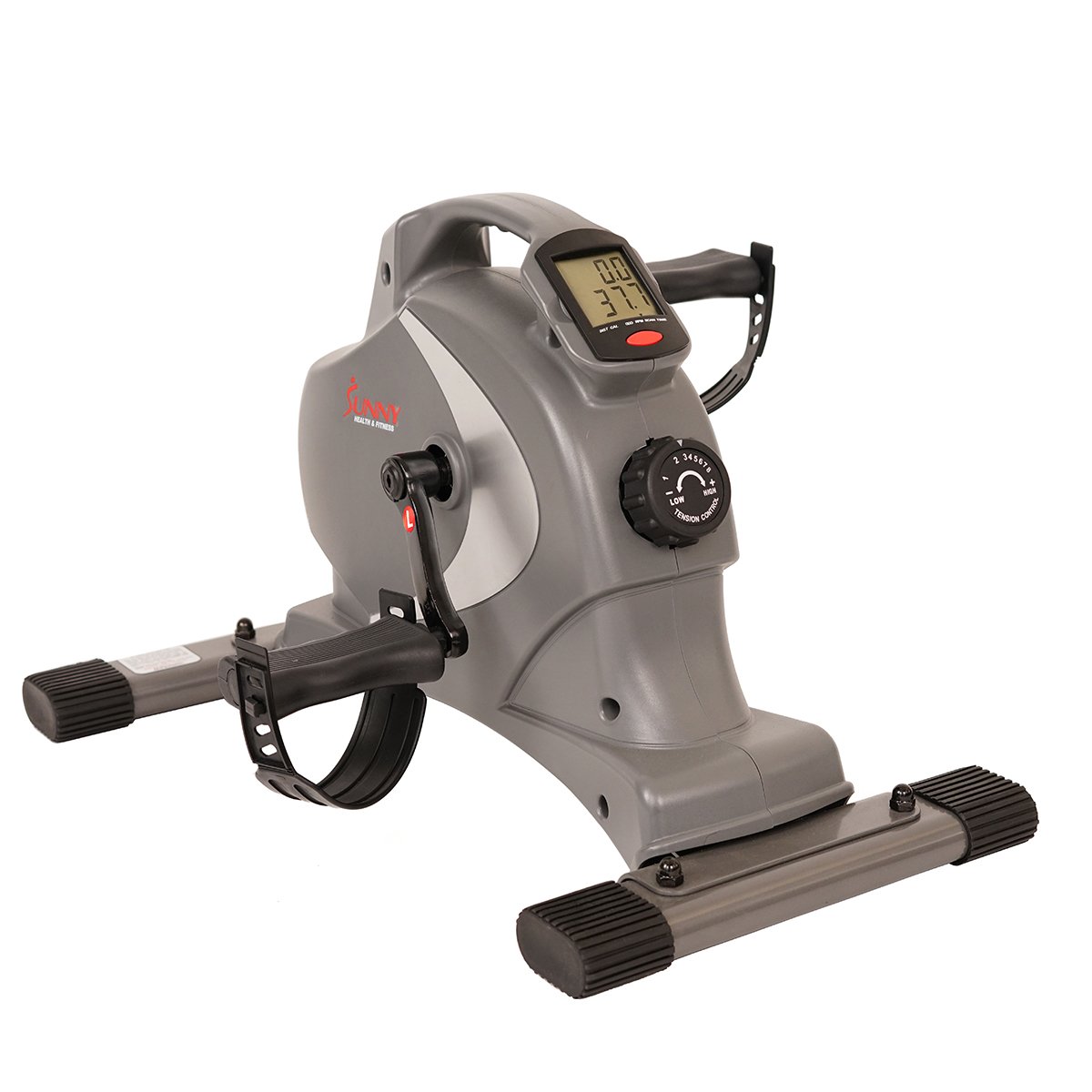 Upper- and Lower-Body Peddlers
Exercise peddlers like the CanDo Magneciser Pedal Exerciser are a great choice for individuals who are seeking lower- and upper-body exercise. The pedals are conveniently designed for optimal comfort with the hands or the feet, making this peddler style interchangable!
Folding Pedal Exercisers
Some stationary peddlers are designed for optimal convenience and storage capability with a folding design. This allows users to store the exerciser away whenever it isn't being used. The CanDo Folding Pedal Exerciser provides many of the benefits of other devices while remaining exceptionally compact.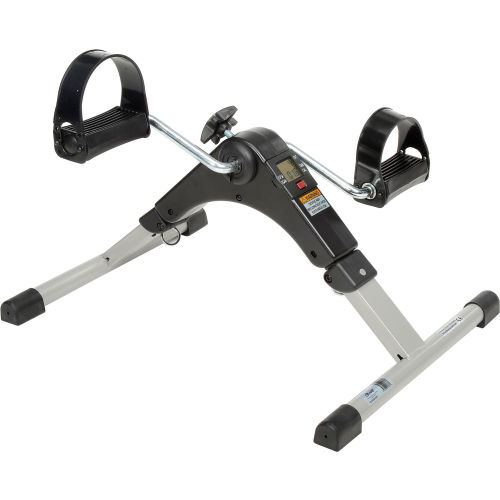 Foot Peddler Key Benefits
Cardiovascular Fitness
Under desk peddlers are a great way to improve cardiovascular health in the home or office. Sedentary lifestyles can lead to weight gain and sluggishness. These products seek to combat that by keeping the legs moving and the heart rate up.
Portable and Convenient
Exercise peddler for elderly are designed to provide a convenient and portable option for home exercise, physical therapy training, and clinical fitness. The lightweight design allows these devices to be used in a wide range of environments.
Effective Alternative
Stationary bikes and treadmills can get costly. They also take up quite a bit of space and can be loud. Stationary peddlers are small enough to tuck away under a table or desk and they provide many of the benefits of these larger, more expensive exercise products. With an under desk peddler, individuals can focus on health while keeping a quiet and cozy home.
Frequently Asked Questions (FAQ)
Q: Do under desk peddlers work?
A: Yes. Under desk peddlers are capable of simulating a level of exercise similar to walking. This can improve overall fitness, burn calories, and even improve muscle tone while helping to maintain healthy joints and improve circulation.
Q: Are desk peddlers good for losing weight?
A: Sedentary lifestyles are bad for health and weight loss. With a desk peddler, individuals can simulate exercise that compares to brisk walking or even a light jog. This, when paired with other lifestyle changes, can result in weight loss.
Q: How are under desk cycles used?
A: Foot peddlers can be put under desks, at the kitchen table, or in front of the television to simulate exercise with the lower-body while the individual is occupied with other tasks. They work just like the pedals on stationary bicycles.
Q: Are desk cycles better than desk ellipticals?
A: While the elliptical can target a wider range of muscles in the legs, under desk cycles are great at working the legs and the upper body when used on top of a table. This versatility is key to developing a home exercise routine.
Q: Who should use a peddler?
A: Portable peddlers are a great home exercise and rehabilitation device for many individuals. These devices are a great way to combat sedentary lifestyles, work through physical therapy, and maintain general health and wellness.
You might be interested in...