Hip Protectors
Hip Protectors are used to help those who may be prone to hip injury. Fall protection supplies on Vitality Medical come from multiple trusted brands featuring high quality products and competitive costs. Fall protection products range from padded briefs to alarm devices like chair and door alarms. Fall Protection products are designed to prevent injuries when a patient decides to get up and leave. These products are made to prevent patient injuries in those individuals who are at risk of falling when mobilizing themselves.
Types of Protectors for Hips
Hip Protector Briefs
Standard hip protector briefs are reusable and can be worn discreetly under everyday clothing. Posey's Standard Brief, for instance, is a snug-fitting and comfortable brief with foam pads that can be placed inside the side pockets for hip protection.
Hipster Shorts and Pants
Hipster products are designed to incorporate hip protection products into stylish and natural-looking clothing. Posey's Hipster Shorts are a great choice for summer, while the Hipster Sweatpants are warm enough for the colder seasons.

Hip Pads Key Benefits
Fall Protection
Clinics and hospitals around the world use hip protectors for preventing hip fractures in the elderly. These pads provide extra protection for bumps and falls.
Discreet Design
Hip protectors are designed to slip into briefs and be worn under everyday clothes. This discreet design helps maintain patient privacy and a sense of autonomy.
Machine Washable
Many of the hip protectors and hip pad briefs available are machine washable. This makes them a great choice for repeated use in the home or at a care clinic.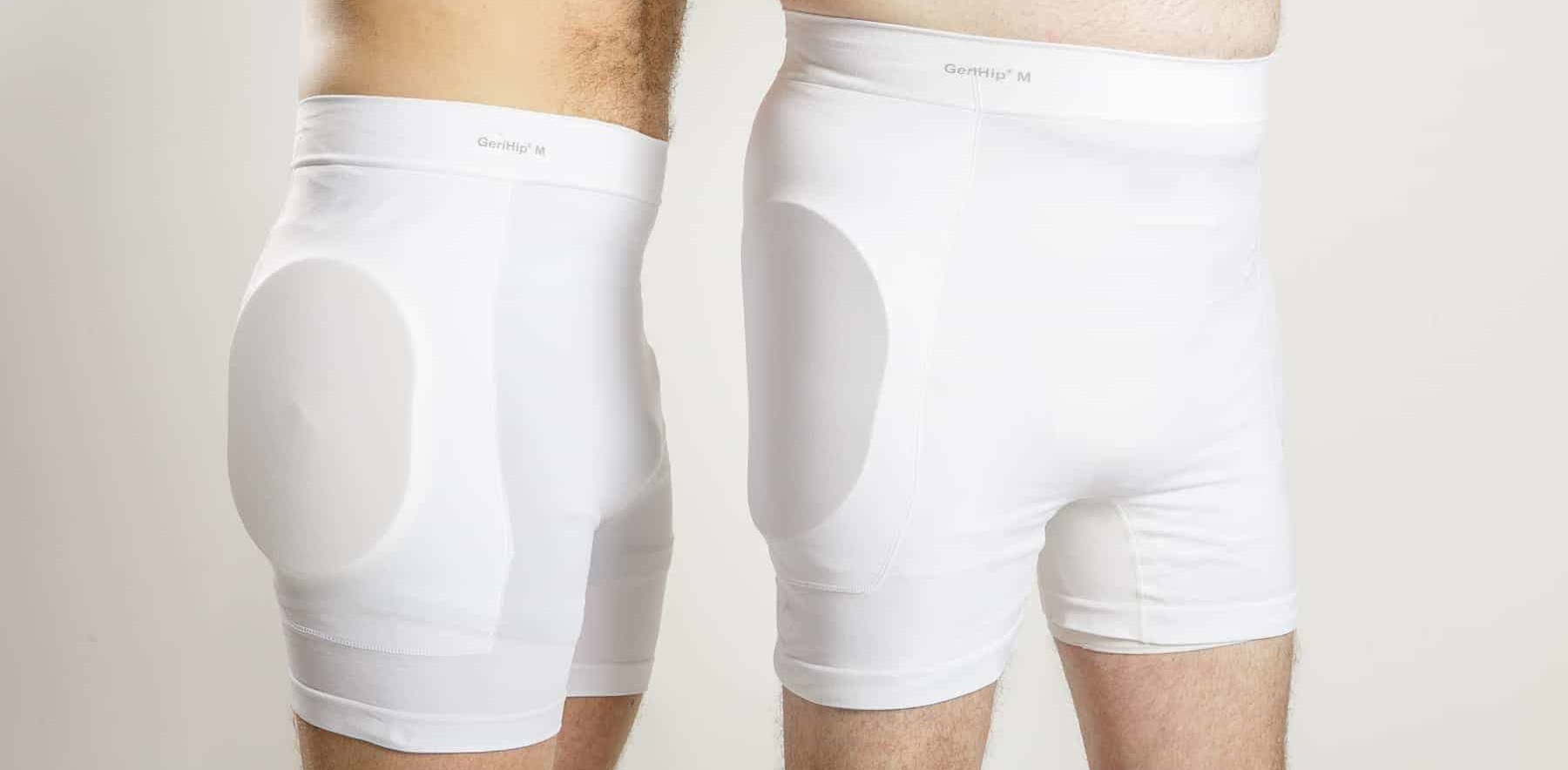 Frequently Asked Questions (FAQ)
Q: Do hip protectors prevent fractures?
A: Hip protectors reduce the risk of hip fractures if used properly. The extra support and padding creates a buffer between the hip and the surface during falls.
Q: How are hip pads for seniors used?
A: Safe hip pads should be placed inside briefs over the hip region for the optimal protection. These protective products are worn underneath everyday clothes.
Q: Can hip protection underwear be washed?
A: Most hip protection briefs, such as Posey's Community Hipsters Womens Brief, are designed to be machine washed and will state whether they are or not.
Hip Pads for Seniors Videos
Hip Protectors Informational Video (1:44 minutes)
You might be interested in...