Insertion Trays
Catheterization Kits supply everything to manage patient catheter insertion. In fact, catheterization becomes incredibly convenient, especially when using an insertion tray that includes a lubricant, swabs, gloves, a syringe, an underpad, collection devices and more.
An insertion tray is available with or without a catheter. For an all-in-one kit, ensure that the tray kit you purchase includes an intermittent catheter. Using an insertion tray makes catheterization easier because there is no need to purchase multiple supplies. To improve your catheter insertion, browse our wide selection of catheterization kits today to find the best insertion tray for your individual needs!
Anatomy of an Insertion Tray Kit without the Catheter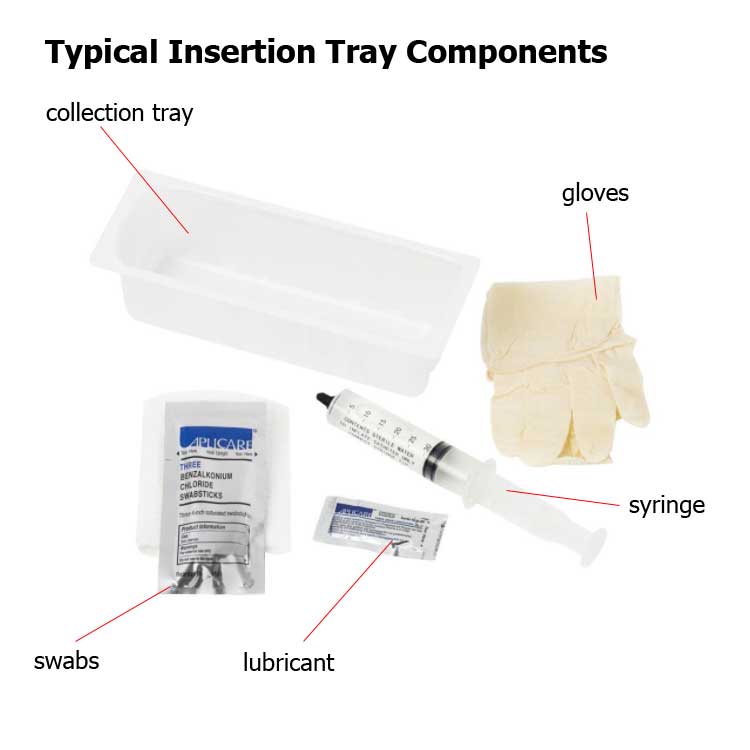 An alternative to purchasing a catheter insertion tray, is a Touchless Catheter or a Closed System Catheter. Links to other types of catheters and urinary supplies are provided below:
Inspired by your history...