Ankle and Wrist Weights
Ankle and wrist weights are an accessible way to add difficultly and resistance to everyday exercise and cardiovascular activity. We carry a wide range of wearable weights in various sizes, styles, and weight levels.
What are Wrist and Ankle Weights?
Ankle and wrist weights are wearable weights that come in a variety of sizes, weight levels, and styles. These wearable products add weight to the limbs to increase strength, endurance, toning, and helps push the exerciser to the next level. With an additional few pounds added, the individual's heart rate and oxygen consumption increases, which results in a greater benefit for each workout session. These are available in a range of weight levels, from under 1 lb to 5 lb ankle weights and even up to 20 lb ankle weights. Some products, like the CanDo Adjustable Ankle Weight, have slots that allow the user to insert or remove weights depending on the exercise.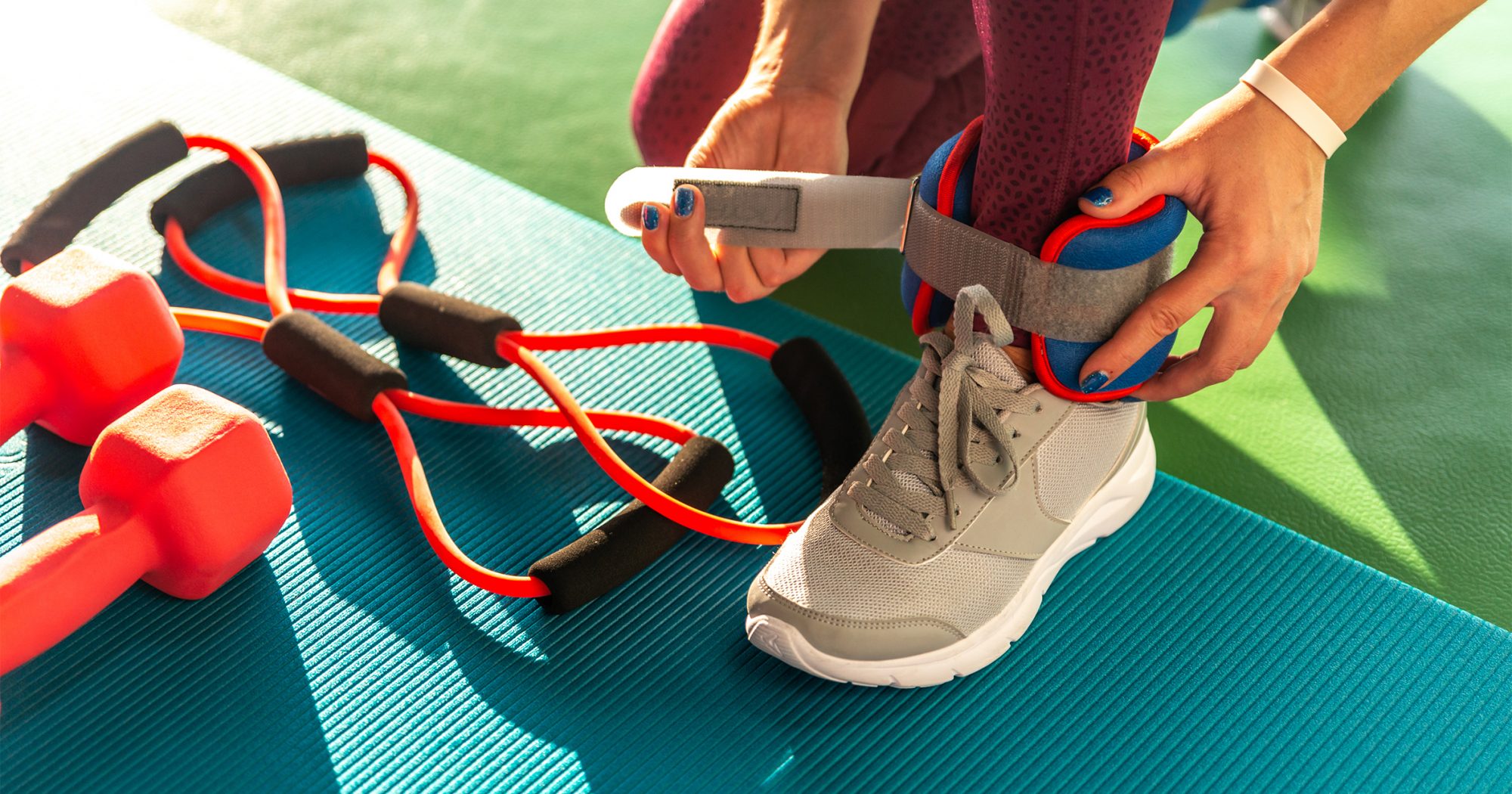 Wearable Weight Key Benefits
Versatile Exercise
Wearable weights are ideal for a wide range of exercises. Some prefer to add ankle and wrist weights to their everyday exercise routine while others employ these weights throughout the day during their natural movements. Many people enjoy using adjustable wrist weights for walking to improve upper-body strength while doing cardiovascular exercise. Whether these are being used for exercise routines or as an added benefit to a daily walk, these weights can benefit many different people.
Toning Muscles
Adding ankle and wrist weights to the natural movements of the body can result in muscle toning. Much of a person's day is spent doing light cardiovascular activity, like walking or cleaning up around the house. If ankle or wrist weights are thrown into the mix, these mundane activities can double as a muscle-toning exercise.
Better Endurance
Wrist weights for walking and adjustable ankle weights are a great way to train for endurance. Using additional weight during exercises or cardiovascular activity stimulates the muscles to enhance endurance. Many people use wearable weights to achieve higher endurance. Once the weights are removed, athletes can feel lighter and perform better.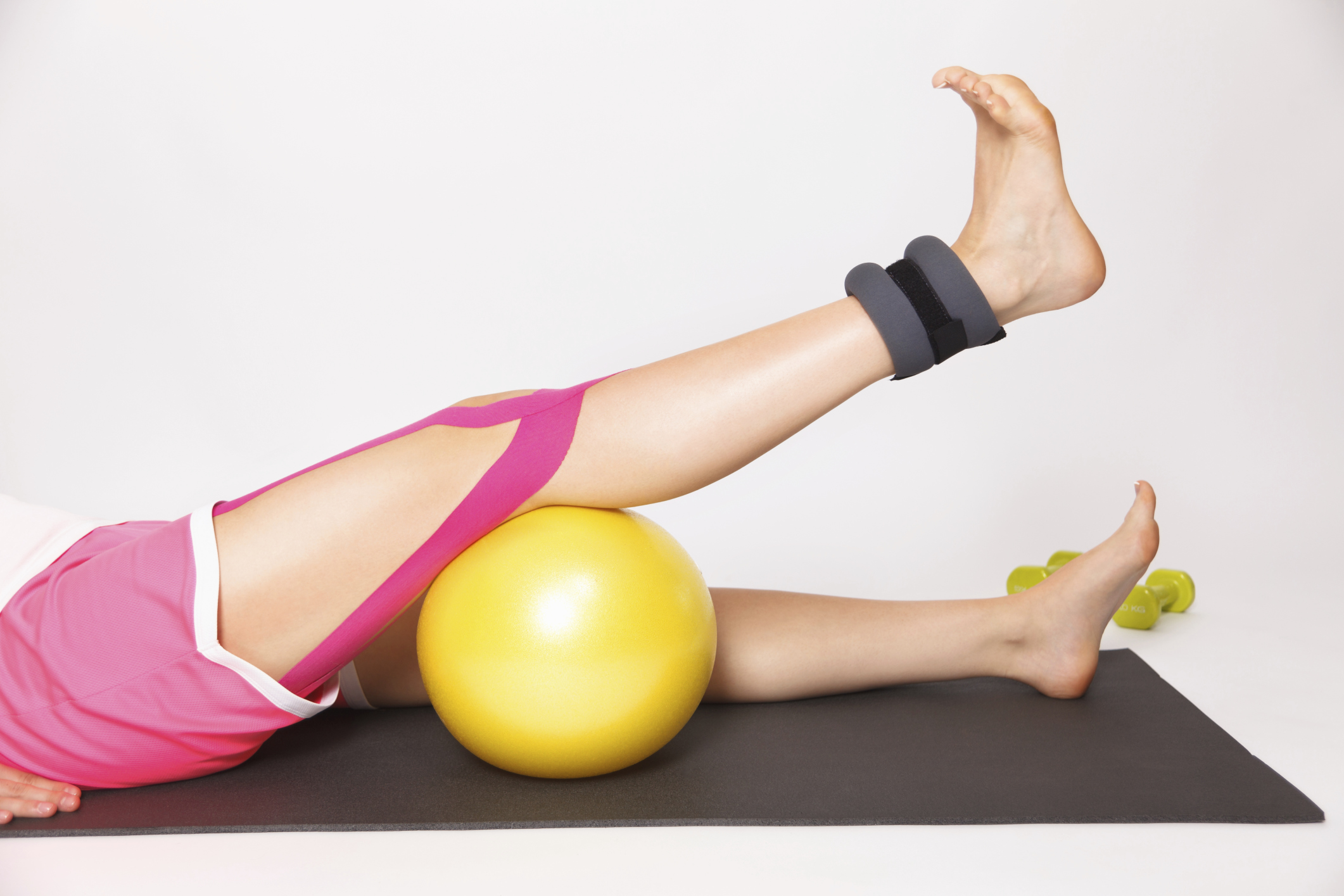 Frequently Asked Questions (FAQ)
Q: Do wrist weights help tone arms?
A: Wrist weights provide added difficultly to exercises and cardiovascular activity. This additional strain often results in muscle toning and improved cardiovascular fitness. In order to tone the arms, individuals must choose weights suitable for their strength level.
Q: Do wearable weights build muscle?
A: Depending on the weight level, wearable weighs can build muscle. Most often, ankle/wrist weights are ideal for toning the muscles and improving endurance and cardiovascular health.
Q: Is it good to walk with ankle weights?
A: Wearing ankle weights while walking can increase the heart rate and oxygen consumption, resulting in increased strength, endurance, and muscle toning. For the best results, people should use a size that best suits their needs and abilities.
Q: What is an ideal weight for ankle weights?
A: Ankle weights are most commonly 1 to 3 pounds per ankle. This weight range is ideal for increasing calorie burn and muscle engagement during exercise. However, the weight is highly dependent on the individuals abilities and preferences.
Q: Is it okay to wear ankle weights all day?
A: Wearing ankle or wrist weights all day can result in negative strain on the joints and muscles. These products should only be used in intervals to enhance exercise or cardiovascular activity.
Manuals and Documents

Wearable Weights Exercises

Ankle and Wrist Weight Videos
Ankle Weight Workout Video (15:41 minutes)
Wrist Weight Workout Video (9:56 minutes)
You might be interested in...