Inflatable Fitness Exercise Balls
Exercise balls have many different uses and are a staple of home gyms and physical therapy clinics. These can be used in place of benches for some weightlifting and exercises. Yoga balls can also be used intermittently when sitting at an office desk in order to get the muscles moving for improved flexibility and balance. Stability balls come in a wide range of sizes and styles.
Types of Exercise Balls
Yoga Balls
Yoga balls are commonly used by physical therapy clinics, gyms, and home users. These are generally large enough to be used as a seat while exercising or working at a desk. The strong rubber is inflatable and designed to withstand enough pressure, whether its during a yoga exercise or when using dumbbells. Some yoga balls, like the CanDo Feet-Ball, even have ingegrated feet that stop the ball from rolling away.
Soft Weights
Soft weights are small fitness balls that are ideal for strength training and rehabilitation exercises. They are small enough to fit in the palm of a hand and are designed for unilateral or bilateral exercise progressions. These handheld weights are a great alternative to traditional dumbbells due to the soft physicality. These are available in different weight levels in order to fit a wide range of user needs. TheraBand Soft Weights can be used with yoga balls for various different exercises.
How to Choose an Exercise/Fitness Ball
Choosing an exercise ball depends on what the user intends to gain. Standard yoga balls are ideal for a wide range of uses, including core strengthening during exercise, sitting during working hours, and various calisthetic and yoga exercises. Soft weight balls, on the other hand, are a great choice for hand strengthening and back relief exercises. Both of these styles are available in different sizes to best fit everyone's needs.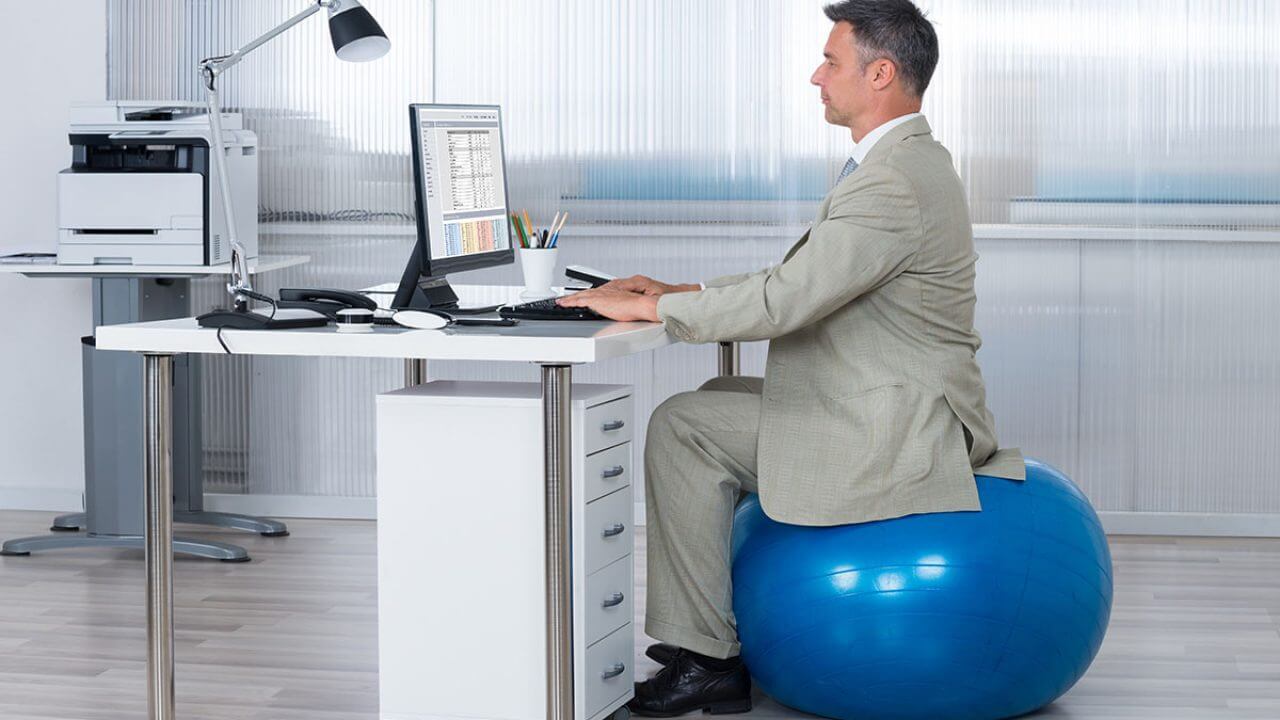 Why Use a Fitness Ball?
Core Strengthening
Many prefer to swap an exercise bench with an exercise ball. Doing so makes each individual exercise more demanding and challenging. This rewarding experience results in more muscles being targeted when doing the same workouts as before. Core strengthening can be integrated into everyday workouts, saving time and hassle.
Balance and Flexibility
Using a stability ball regularly during a workout routine can improve flexibility and balance. Just sitting on a stability ball engages the stabilizer muscles and prompts the user's muscles to react to each small motion. For best results, yoga balls should be used during workouts to improve flexibility and balance.
Back and Spine Health
Back and spine health is the most common reason that exercise balls are used in physical therapy. Stability balls provide support for the lower back when stretching and exercising. Many also use fitness balls as seats when working at a desk. It's important to cycle between the exercise ball and a desk chair to avoid adding any unnecessary discomfort.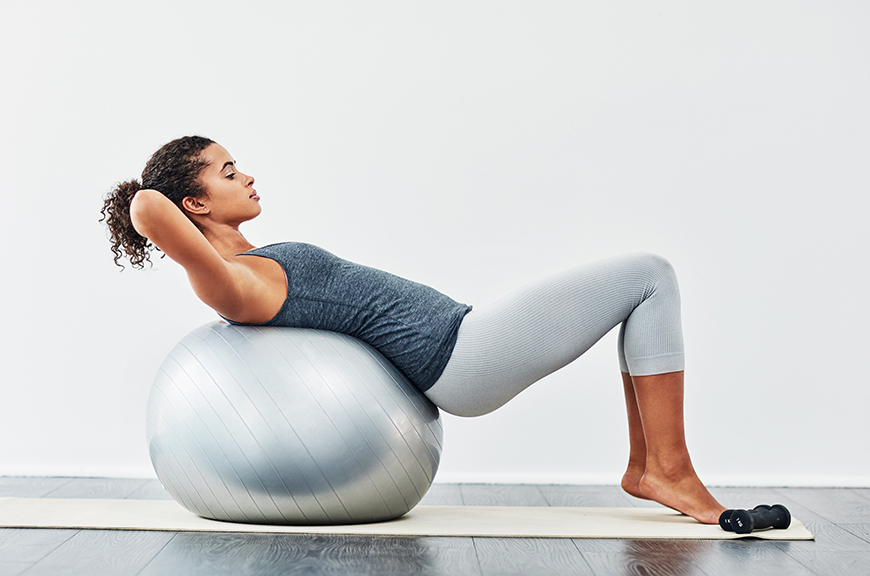 Frequently Asked Questions (FAQ)
Q: How are gym balls inflated?
A: Fitness balls should be inflated until they can be dented with thumb pressure to a depth of one half inch.
Q: Can inflatable exercise balls be sat on all day?
A: No. They should be used intermittently as part of an exercise routine, or to switch up a seat.
Q: When should a yoga ball be replaced?
A: Stability balls, depending on the level of use, should typically be replaced after about twelve months.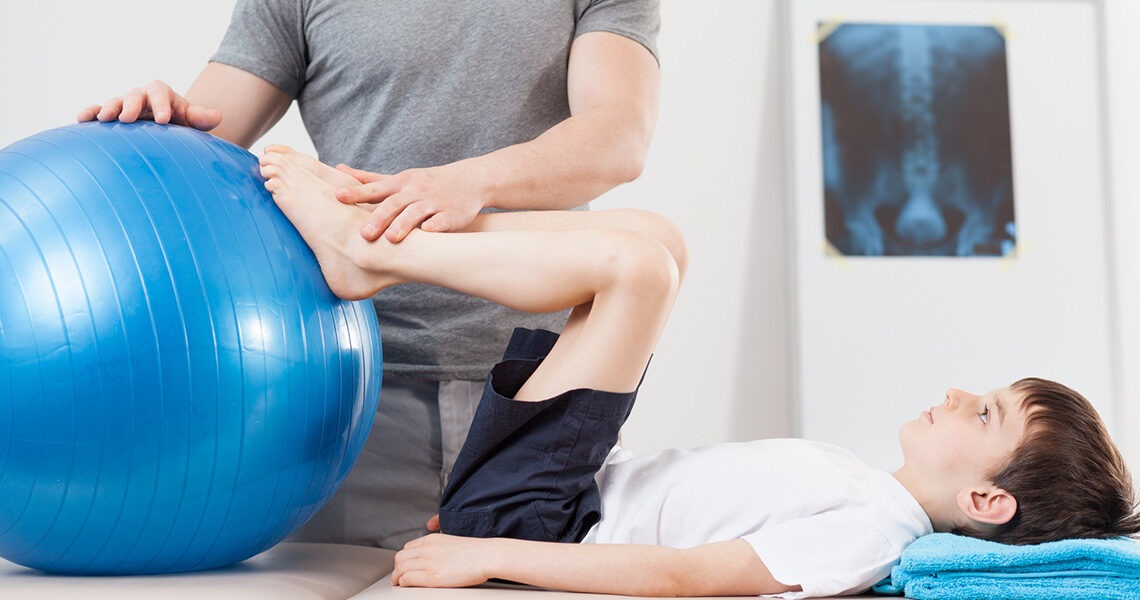 Manuals and Documents
Exercise Ball Videos
30 Minute Full Body Stability Ball Workout (33:15 minutes)
You might be interested in...