Covid-19 Protection & PPE
Personal Protective Equipment Overview
The global coronavirus pandemic has increased the demand and awareness of COVID-19 supplies and PPE for infection control. Healthcare personnel in hospitals, clinics, and laboratories require protective clothing and barriers to keep them safe where infectious disease or biological hazards are present. Once worn only in laboratories and operating rooms, these coronavirus personal protection products are visible every day as healthcare workers perform COVID-19 testing and other medical procedures with increased exposure. Buy personal protective equipment and COVID-19 protection equipment at Vitality Medical with trusted brands and a full range of PPE gear - all in one place. Choose from medical masks, face shields, isolation gowns, and shoe covers, to name just a few. Coronavirus PPE protection extends to diagnostic tools such as thermometers to hygiene products like hand sanitizers and disinfecting wipes. The pandemic increased public awareness of the importance of handwashing and personal hygiene. Scroll below to check out the complete list of products to comply with safety protocols.
Complete List of PPE Equipment for Biological Hazard & Covid-19 Protection
PPE Frequently Asked Questions (FAQs)
What is an N95 respirator?
To be classified as an N95 respirator, it has a small particle filter, usually printed with this rating on the mask.
Can I reuse PPE?
No, gloves, masks, and clothing is single-use and disposable.
How to know if the respirator has expired?
The N95 respirator will not only indicate this rating but will also print the expiration date. If it does not have an expiration date, contact the manufacturer of that respirator.
How do I properly dispose of a used PPE?
Remove PPE and dispose of it in a designated hazardous waste receptacle. Immediately perform hand hygiene such as hand sanitizer with alcohol until there is access to soap and water.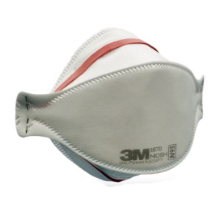 What standards should I look for with PPE protective clothing?
The CDC recommends PPE isolation gowns over aprons to limit exposure to the skin and clothing. Refer to the articles below to read up on PPE standards in a healthcare setting.
How often should I change exam gloves?
Healthcare workers in contact with patients should change in between each patient or when a glove is compromised or punctured.
How often should I change my surgical/medical mask?
Change in between patients and when it shows signs of damage or becomes soiled. Wash the hands before and after a mask is applied or replaced.
Resources for PPE Recommendations
For the best protection, hospital personnel must stay up to date on protective equipment best practices. Below are resources and recommendations regarding the use of protective clothing from the following organizations:
Additional COVID-19 Resources
Inspired by your history...