Wheelchair Lifts
Wheelchair Lifts Overview
Individuals confined to a wheelchair desire to be independent and have mobility wherever they go. Vitality Medical supplies a variety of Wheelchair Lifts to meet specific needs whether it is transporting the wheelchair for travel, giving alternate access to stairs, or lifting the user to and from the wheelchair.
Vehicle wheelchair lifts are a must-have for individuals who travel and need assistance with transporting heavier wheelchairs and power scooters. Options include a vehicle mount to tow a heavy power wheelchair and a boom-style power lift that safely loads the wheelchair into a van or truck. Note: These vehicle wheelchair lifts are for safely lifting the power chair and not the user.
Questions to Consider When Purchasing a Wheelchair Lift
What type of wheelchair will be transported?
What is the weight of the wheelchair or powerchair?
What kind of wheelchair transportation works for the vehicle?
For home use, is there adequate outdoor space to install a platform wheelchair lift?
Wheelchair Lift Options
Vertical Platform Wheelchair Lift
A wheelchair lift functions like an elevator and is placed in private and public spaces where there are difficult pathways or stairs. An ADA-compliant wheelchair lift provides access at an economical price point in comparison to an elevator. Space can also be a concern since an enclosed elevator shaft takes up a large space. A wheelchair lift offers a minimal ramp with an open cab to raise the platform as high as 14 feet.
Example: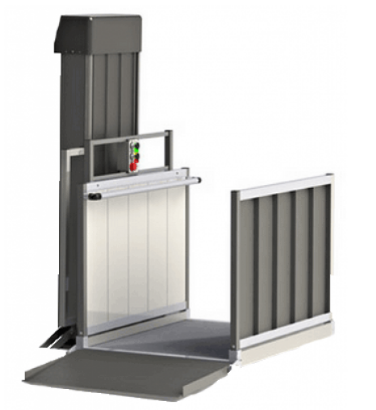 Vehicle Platform Wheelchair Lift
This platform lift design attaches to the vehicle to simplify power chair loading. The remote hand control lowers the platform for the mobility device to easily drive the powered wheelchair onto the platform. The included straps secure the chair during transport.
Example:
Harmar Side Door Hybrid Platform Lift, AL690, is ideal for use with minivans and SUVs to lift and haul standard power chairs and scooters. It connects to the hardware of the second-row seating without drilling.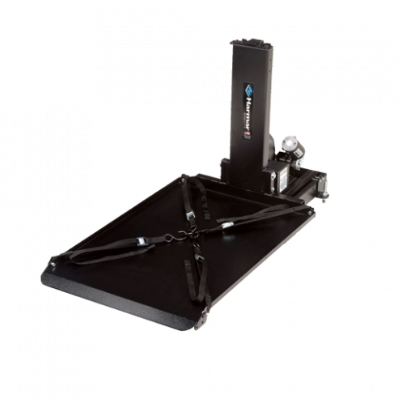 Vehicle Boom-Style Wheelchair Lift
Unlike a platform lift that the wheelchair rests on for transport, the boom-style is an inside lift that picks up the scooter or powerchair to vertically load it into the vehicle.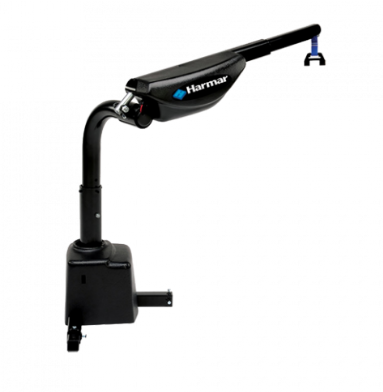 Vehicle Power Tote Wheelchair Carrier
This is a simple option for wheelchair transport of manual folding wheelchairs. A ball mount at the rear of the vehicle secures a manual folding wheelchair. Once the wheelchair is folded, no other modifications are required to prepare it for transport.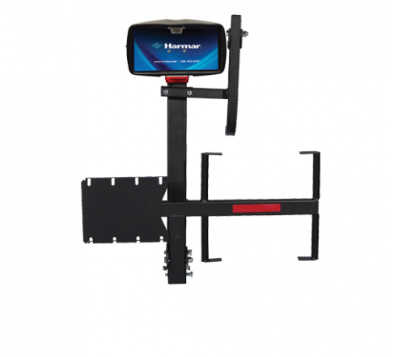 Transfer Lift Chair
A transfer lift chair lifts and lowers to enable stable transfers to and from a bed, wheelchair, or vehicle. This aids the caregiver and builds confidence with each safe transfer.
Example:
Body Up Evolution, BU1000, is a multi-functional, four-in-one lift chair for safe and stable transfers that may also serve as a wheelchair for indoor or outdoor use.
Study References and Government Legislation
You might be interested in...