Health Supplements
Many people struggle to get the appropriate amount of vitamins, minerals and nutrients to maintain a healthy body and mind on a daily basis. Health problems, such as high blood pressure and cholesterol are issues that some struggle with every day. A diet without beneficial and necessary nutrients can be problematic to your long-term health. Good nutrition is one of the keys to a healthy life. Fruits, vegetables, whole grains, dairy and protein are important to your overall health. However, we are programmed to rush through our days and that often leads to neglecting the state of our health. Without the right vitamins and minerals our bodies can quickly break down and give you a feeling of sickness and fatigue. This is where health supplements become essential.
Shop by Category
Available Health Supplements and How They Work
Allergy and Sinus - Breathing is something we all do without thought, but allergies creep into our sinuses and become a nuisance that can make breathing a challenge. Most people are affected by at least one of the many things floating in the air, invading the sinuses and making it hard to breathe comfortably. Many products can help. Allergy medication, such as Buried Treasure Aller Ease, Claritin and Olympian Labs Aller G can help ease the discomfort that comes along with common allergies. For those who have nasal dryness, Nasal Spray Saline or the Ancient Secrets Nasal Cleansing Neti Pot can help. If your woes come from snoring, Essential Health Stop Snoring Spray can allow you to rest peacefully throughout the night.
Vision - Products and supplements, such as Dynamic Health Sure Sight Liquid and Quantum Research See are packed with the vitamins and nutrients that our eyes require to stay healthy. Often people are lacking these crucial nutrients in their diet, but adding supplements to your daily eating routine can be beneficial to your vision.
Bone & Joint, Kidney, Liver and Thyroid - The body is a complicated puzzle and each piece requires specific nutrients to maintain good overall health. Vitamins and minerals affect parts of the body in different ways and it can often be a struggle for some to get the nutrients the body needs to stay healthy simply through daily food intake. Supplements like FoodScience of Vermont Thyroid Basics, Nature's Secret Milk Thistle Liver Cleanse and dozens of bone and joint health supplements are available to keep your body in great health.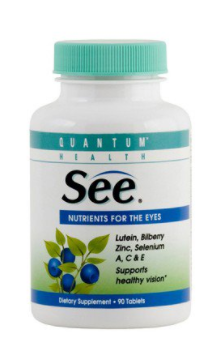 Men's Health/Women's Health - Although we are all human, men and women often require gender-specific nutrients. For example, women benefit from supplements that target fertility or aid during pregnancy and menopause, such as Balanceuticals Female Fertility Builder and Oona Menopause Herbal Supplement. Men require dietary supplements for prostate health, controlling testosterone levels, or help in the sexual health department. Supplements such as Natures Way Prostate with Saw Palmento and Maximum Sizable are created with ingredients that are unique for men.
The Benefits of Aromatherapy and Botanical Oils
Aromatherapy - The body is a fascinating thing. Our overall health and wellbeing are affected by many things. One, in particular, is how it reacts to different scents. Aroma's are a big part of life and can affect your mood and health. Aromatherapy comes in many forms, such as oils, sprays, vaporizers, bubble bath bombs, air and car fresheners, Inhalers, and lotions. Try the calming and soothing benefits of the Aura Cacia Essential Oils Lavender Soothing Stick or relax in the tub with Ancient Secrets Aromatherapy Dead Sea Mineral Bath. Let the world of scents comfort and soothe your body and soul.
Botanical Oil - Oils can benefit the body by relieving pain, give your skin a healthy glow, increase nail and hair growth, soothe minor cuts and burns, reduce arthritis discomfort and boost the strength of your immune system. Many oils, such as Safflower Oil are rich in linoleic acid, which has been known to reduce asthma, cardiovascular disease, high blood pressure, osteoporosis and benefit in the reduction of tumors.
Supplement Benefits in the Sports/Fitness World
Energy Bars & Supplements - Having (or not having) energy is crucial to how our bodies function. Often the required nutrients that provide the body with energy are missed in our daily food intake. Energy bars and supplements like Tigers Milk Energy Bars and RXBar Protein Bars can provide you with the proper vitamins and minerals to get you through your day with a spring in your step. They can also give you the extra energy you need to excel at physical activity.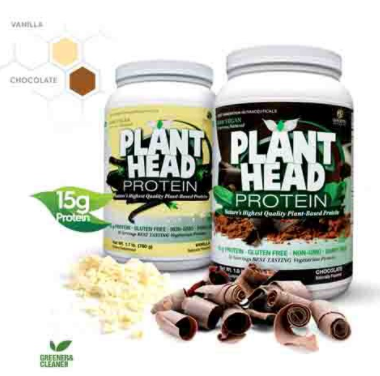 Protein Powders - Many gym-goers are interested in strengthening their bodies by adding muscle mass, which requires elevated amounts of protein. Protein is made up of amino acids, which are the building blocks of muscle. Adding protein shakes, powders or bars to your diet can give your body nutrients it needs to properly build muscle.
Electrolytes - The cells in the human body rely on electrolytes to control cell membrane stability. Nerve impulses function according to the healthy level of electrolytes within the body. Without them, your cells would fail to communicate and perform essential functions. Drinking water on its own is not always enough; supplements such as Booster Electrolyte Mineral Support and Vitamin Plus Electrolyte Enhanced Drink Tabs can help you be confident that our body is receiving a healthy amount of electrolytes.
Whether you are looking to balance your current nutritional intake or boost the number of vitamins and minerals in your daily diet, supplements can be a great addition to your health.
Inspired by your history...