Neck Braces - Cervical Collars
Neck supports are ideal for reducing pain, swelling, promoting proper healing and recovery. Choose from several top brands and styles of neck braces and cervical collars.
Cervical collars are neck braces that completely immobilize the neck and cervical area. These neck immobilization products are either rigid or soft, depending on the intended purpose and physicians recommendations. Choose the correct neck support for your specific needs below!
Neck & Cervical Braces an Overview1
Neck braces are medical devices that help support the neck and sometimes the head. They range in function from the light reduction of movement through both mechanical means and reminding the user not to move their head to immobilization of the head by rigid materials that prevent moving about.
They are used after an injury to temporarily restrain head movements, after spinal surgery to keep the vertebra aligned, and with certain medical conditions that affect the neck. A doctor will recommend how long they should be used.
Protective collars and braces are sometimes used to help prevent or lessen injuries for certain high-risk sports, such as Motocross, go-kart racing, or speed-boat racing. Neck posture braces are also available.
What is neck support for?
A neck support brace can help with the following:
Relieve the symptoms of whiplash
Cervical radiculopathy
Recovery from surgery
Neck or head injuries
Relieve neck pain
How does it work?
Thick foam or rigid plastic create restrictions to movements
In the case of skeletal damage, bones are held in place so they can heal
For muscle damage, movement is restricted to not over-extended damaged tissue
Features and Benefits
Foam cushioning
Helps prevent injury after surgery
Limits rotation
Limits side-to-side movement
Limits forward and backward movement
Relieves neck pain
Stabilizes spine after an aggravated head or neck injury
What types are there?
There are two main categories or cervical collar types, soft - both foam-based and inflatable - and hard, with several subcategories under hard. These include the Philidelphia, the Miami J, the Malibu, and the Aspen.
There are also cervical braces designed to immobilize the head. These include the Sterno-occipital-mandibular Immobilization Device (SOMI) and the Halo device.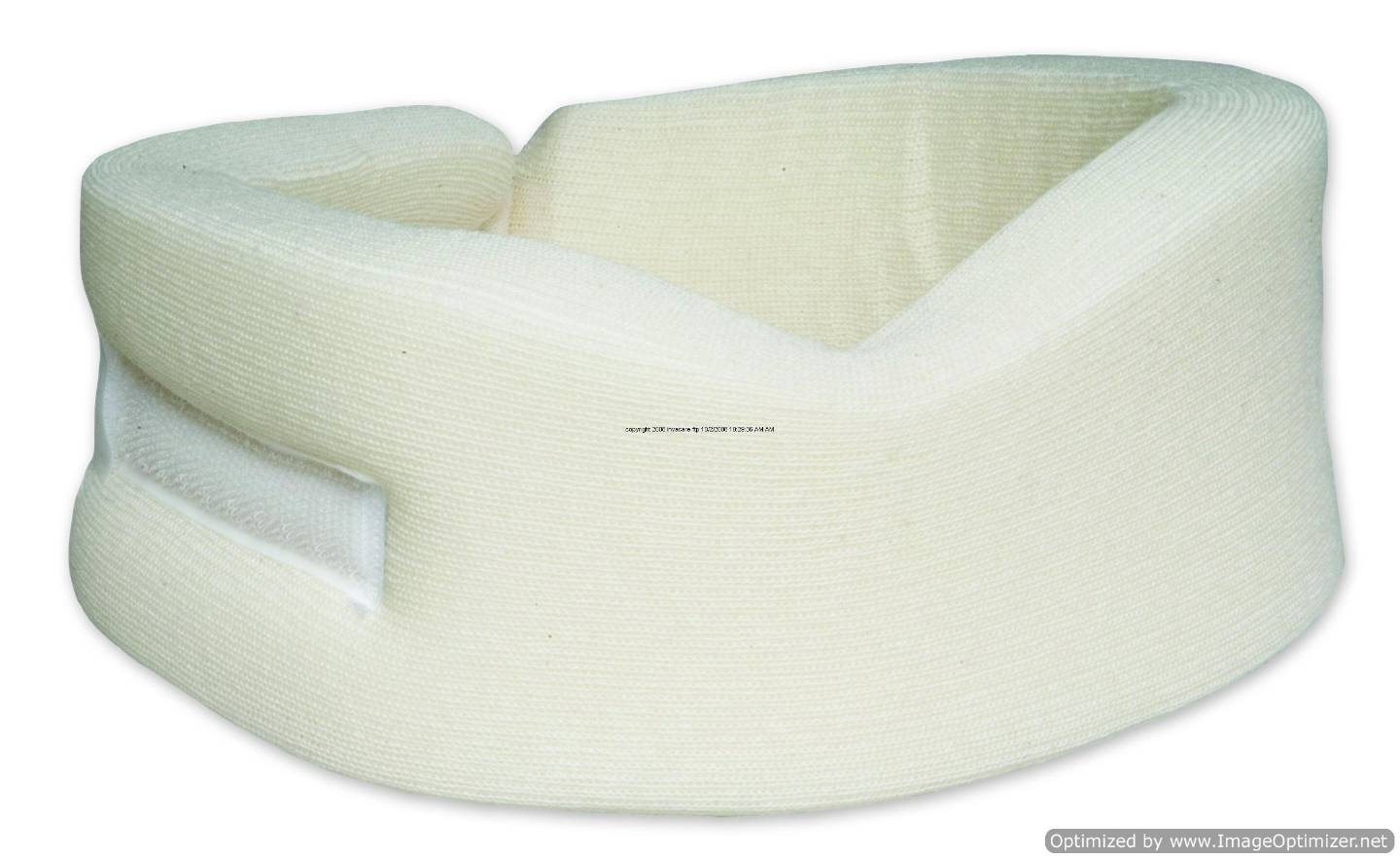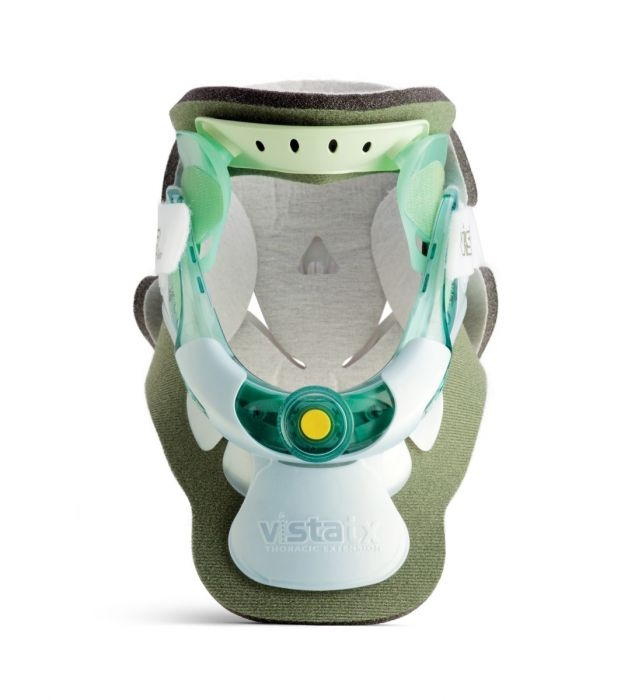 Who should use one
People who have had spinal surgery
Those who experience moderate to severe neck pain
Anyone who needs extra support throughout the day
When to wear
Wear as directed by a physician. These collars should generally be worn around the clock (except for when they are being cleaned). Wear them at night, during bathing or showering (bathing is usually easier with a neck brace on), and throughout the day.
Neck brace for sleeping
Soft neck collars can be used to support the neck while sleeping. This helps alleviate muscles that are sore upon waking
Hard collars should be worn at night according to a doctor's orders
Firm mattresses help keep the neck in position while using a neck brace
Soft cervical collars side effects
Unless directed to do so otherwise by a physician, a soft collar should not be worn for more than one week. Doing so can cause the neck muscles to stiffen and become weak. Stiff, weakened muscles can lead to more pain.
Sometimes these collars can cause breathing difficulties or skin irritations from chafing.
Vitality Medical carries a variety of cervical collars for neck pain for sale.
Check out our Back Support Braces and Belts
Complementary Products
Medical Studies
1 Muzin, S., Isaac, Z., Walker, J., El Abd, O., & Baima, J. (2008). When should a cervical collar be used to treat neck pain? . Current Reviews in Musculoskeletal Medicine, 2008 June 1(2), 114-119.
Inspired by your history...