Back Support Belts & Braces
Back Braces and Lumbar Support Belts are important safety equipment to aid in proper body mechanics and posture. This is essential for individuals in jobs with heavy lifting or post-surgical recovery to aid in lumbar stabilization as well as to prevent injury for individuals with bulging discs, chronic and acute back pain as well as other back conditions. Back braces for posture guide and decrease stress on the spine. It's important to use the belt properly and still engage the core or it may weaken these muscles. There are a variety of styles of back support belts for office chairs and lumbar braces to meet different individual needs.
Back Support Key Benefits
Lower Back Pain Relief
Back braces and lumbar support belts are designed to provide support and compression that helps reduce muscle tension and lower back pain. Additionally, these braces seek to improve posture which helps redistribute weight targeting the spine. This helps to provide a healthy healing environment for spinal structures and increases function during daily activity.
Support when Lifting
Occupational braces and supports provide support and stability to reduce injury by forcing the individual into an ideal postural state when lifting. This support can also help the individual stay cautious of their posture, helping with longer term lower back pain and muscle tension. With the addition of straps on certain products like the HealthSmart Universal Back Support Tension Pull Straps, lifting is made easy.
Post-Surgery Immobility
Certain back braces are specifically designed to help with post-operative back support. These are called rigid braces. They work to limit overall mobility of the back and spine to maintain a safe and gentle environment for the back to heal naturally. This limited mobility also helps reduce lower back pain and muscle tension.
Types of Braces and Supports
Rigid Braces
These back support braces are fitted to limit mobility of the spine by around fifty percent. This type of brace is made with ridig composite materials or molded plastic that limits motion. This design is helpful for individuals with fractured bones in the spine or living post-back fusion surgery. Some of these also provide necessary compression to reduce pain and inflammation after surgery. Rigid back braces are heavy-duty and provide more coverage than other braces.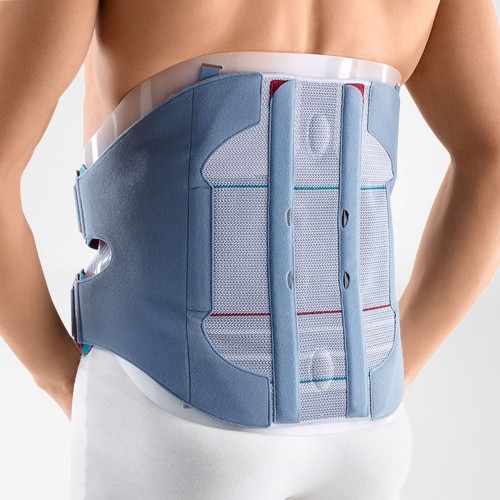 Occupational Braces
Occupational braces, like lumbar support belts, are industrial braces designed for use by individuals who are lifting heavy objects on a regular basis. This extra support helps prevent unnecessary back injury by adding good form and support to the lifting process. Some of these braces include shoulder straps that hold the brace up. For extremely heavy lifting, additional lumbar support straps can be added.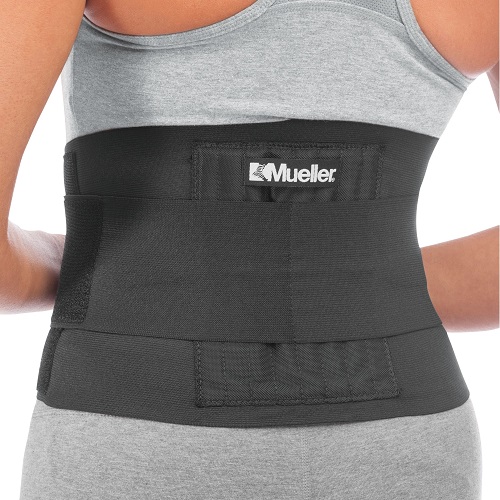 Corset Braces
These can also be worn as occupational braces. Corset elastic braces are recommended when the individual has been advised to limit motion while lifting or after spinal surgery. These add support and stability to alleviate lower back pain and weakened abdominal muscles.
Low-Profile Braces
These braces are a variety of lowerback braces with a two-panel system. This style is ideal for individuals who are prone to lower back pain due to postural issues. Some of these low-profile braces can be worn under clothing for the individual's discretion. These are often made with a breathable material and can be worn for longer periods of time than more heavy-duty back braces.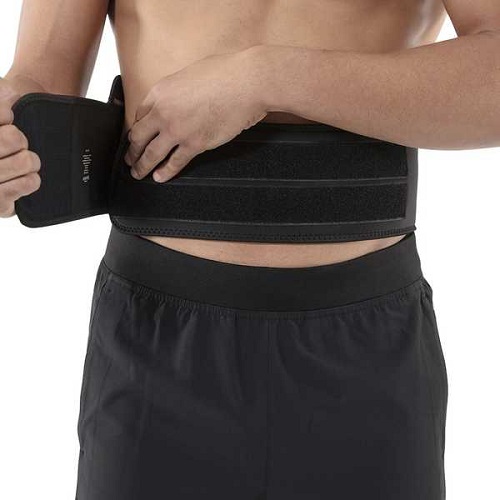 Frequently Asked Questions (FAQ)
Q: Do back braces help with lower back pain?

A: Back braces help stabilize and protect affected areas of the back and spine. Back braces are designed to provide support for lower back pain. There are various factors of the healing process and back braces and lumbar support belts are just some of those factors.
Q: Is it okay to wear a back brace all day?

A: If a back brace is worn for more than a few hours a day or continuously for more than two weeks, the back muscles weaken as the back begins to rely on the brace. Strengthening the back muscles is a crucial part of healing and avoiding back pain.
Q: How tight should a back brace be worn?

A: A back brace should be snug but not so tight that it causes pain or bruising. Ensure that the back brace is tight enough to avoid rubbing or shifting.
Manuals and Documents

Product Videos
Do Back Braces Work? (4:10 minutes)
You might be interested in...