Pill Cutters
Pill Cutters are also known as pill splitters, tablet dividers, pill breakers or tablet cutters. These devices allow patients to divide pills in half to provide two separate doses at half strength. For some drugs, like the statins, this process can save money on drug purchases since the statin drugs are less expensive in higher dose tablets. Instead of using a knife or razor blade, using a pill splitter is safer and more evenly distributes the dosage. Below is additional information on pill cutters, including their advantages, how to select the best pill-splitter, and related medical studies.
Historically, insurance companies and pharmacies encourage pill splitting to reduce their cost. Insurance companies pay out less for drug reimbursements when less expensive higher-dose tablets are split to comply with the patient's actual prescription dose.1 (heisler p298) Pharmacies benefit from not having to stock as many low dose tablets. Patients benefit when insurance companies reduce their drug co-pay. One medical study found that there can be significant cost savings with tablet splitting.
One cost-saving strategy that may not have yet reached its potential is pill splitting. Many prescription drugs are available at increased dosages for the same or similar costs as smaller dosages. By prescribing half as many higher strength pills and splitting them to achieve the desired dosage, patients and physician systems can save as much as 50% on the cost of selected medications.2 (Staford p 706)
Not all drugs are candidates for splitting. Blood pressure medications and cholesterol drugs appear to be prime prospects for splitting. (Heisler p298) Many of the devices manufactured for splitting medications are easy to use, even by some elderly who may have some loss of dexterity. However, elderly individuals with cognitive impairment may not be good candidates for this procedure. (Dormuth) Instead, the congnitive impaired may benefit from an Electronic Pill Dispenser that offers an alarm when medication doses are due. One study drew the following conclusion about safe tablet splitting:
Health care providers should make every effort to use commercially available oral tablets, when available, in both inpatient and outpatient settings. However, tablet splitting may still be necessary if the drug is not available in the  patient-specific dose or if the patient's  inability to afford the medication as an outpatient outweighs the risks involved with tablet splitting.3 (Grissinger, p 69)
For patients in which their doctor recommends pill splitting the following recommendation is applicable:
On the basis of our results, which demonstrated that using accurate tablet cutter is superior to hand splitting, we recommend the use of an accurate splitting device when splitting cannot be avoided….4 (Habib, p 549)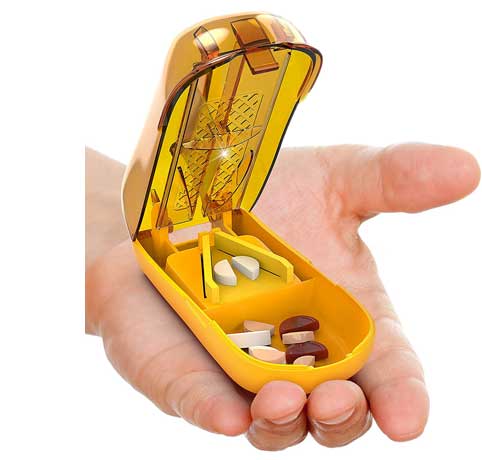 Advantages of Pill Splitting
Some patients are unable to swallow large tablets
Cost savings
Reduced space requirement in pharmacies
Makes new medications available to more people
Makes expensive medications accessible to more people
Allows "physicians to individualize a patient's dosage when the medication is not available in the desired dosage"5 (Stafford p707)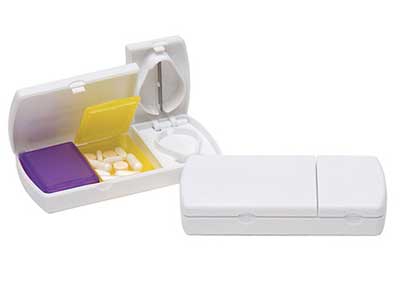 Disadvantages of Pill Splitting
Not suitable for some patients with loss of dexterity
Not suitable for patients with cognitive loss
Patient compliance may be an issue for some patients
Additional risk of incorrect dosing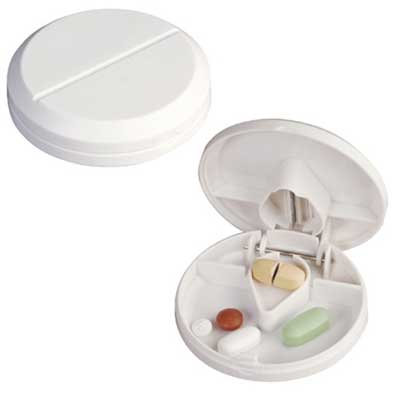 Types of Pill Slicers
Hinged Razor Blade – razor blade cutting surface placed in a hinged device with a pill slot. Just clamp the device shut to cut the pill.
Push Stamp Splitter – place pill in slot, close lid, push down activator to cut tablet
Magnifying Pill Cutter – hinged razor blade with a transparent, magnified lid
Combo Types – split, crush, storage, and drink cup combos are small, portable devices with more utility
Scissor Type – scissors specifically designed to cut tablets
Multiple Shapes Pill Splitter – slots of different sizes that accommodate different sized pills that rotate or have template inserts to hold the tablet in place for the razor blade cutter
Multiple Pill Splitter – either slotted or inline with a hinged razor blade
Hinged Razor Blade with Safety Device – includes safety shield or a retracting blade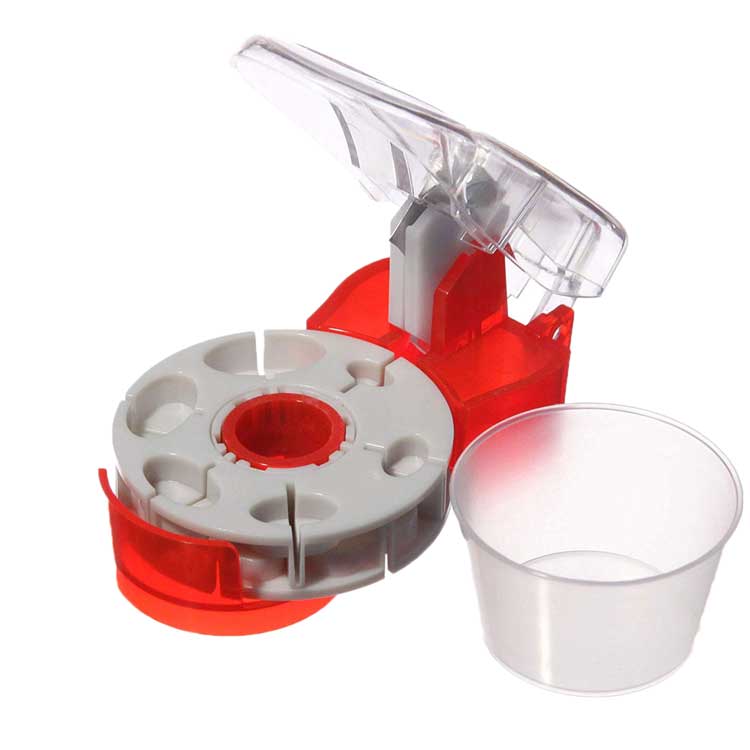 Selecting the Best Pill Cutter

In the infographic above, a product selection continuum displays different types of medicine cutters and where they generally lie in price and features. The products on the right typically have more features, are more durable, and are higher in price. The products to the left have fewer features and are often lower in price.
Top Ten Pill Cutters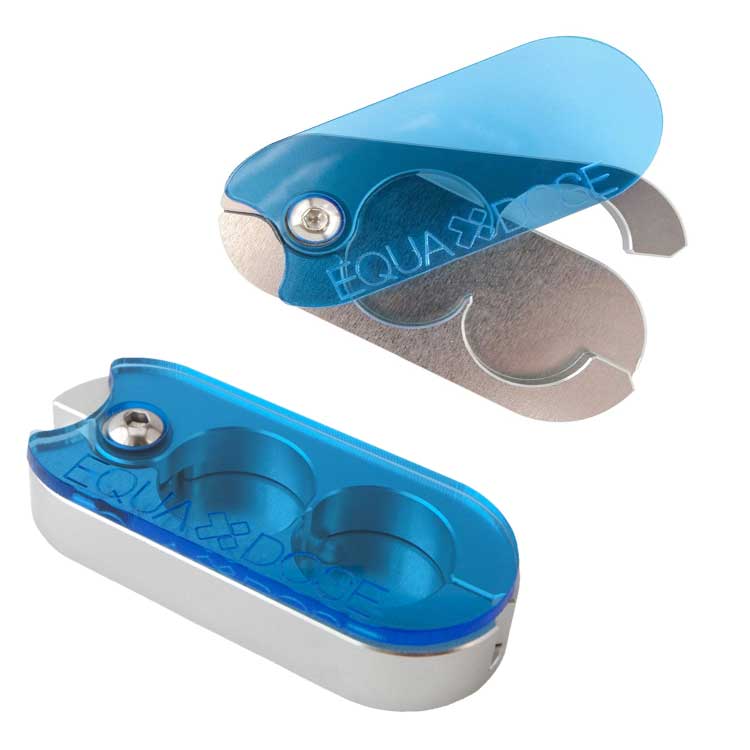 #1
Equadose – hinged cutter with two non-dulling, opposing blades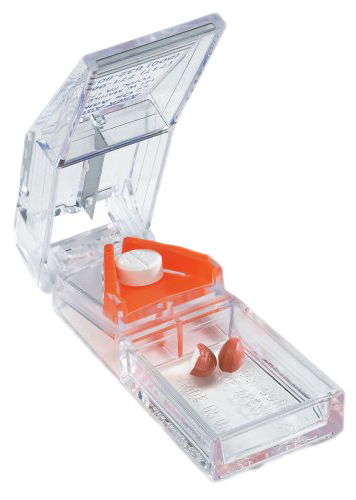 #2
Apex Deluxe – features a durable, doubled-beveled German steel blade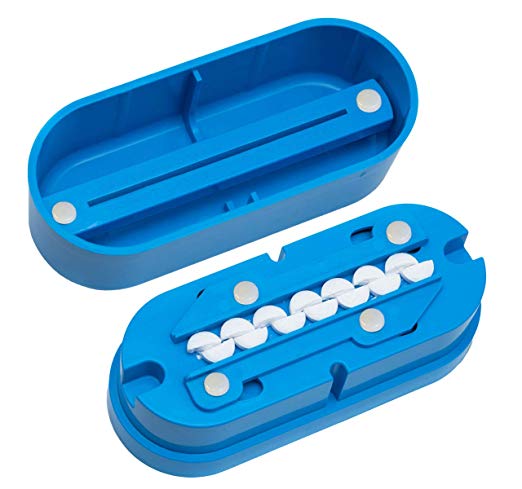 #3
Multiple Pill Breaker – multi splitter with medical grade stainless steel blade and safety guard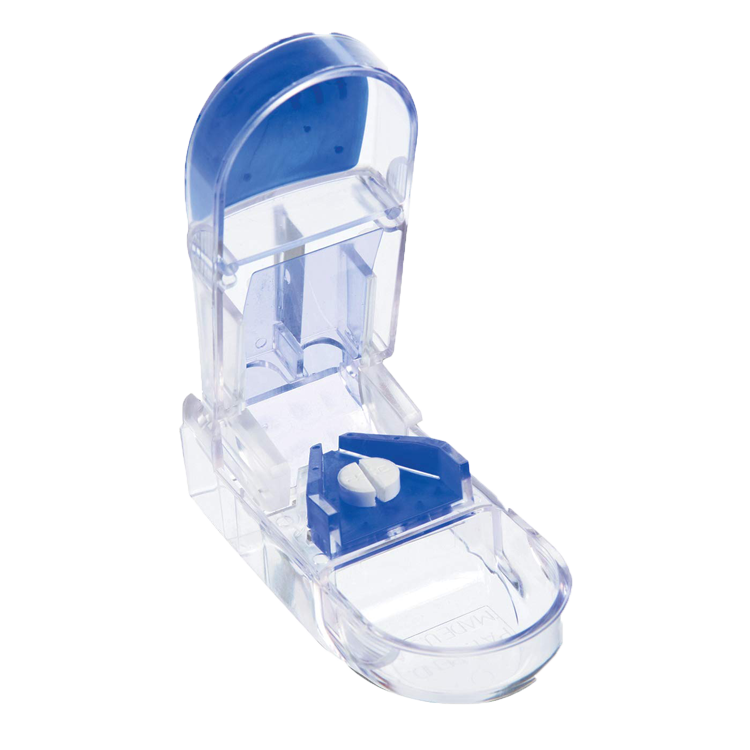 #4
Apex Ultra – hinged device that provides a safety device for the blade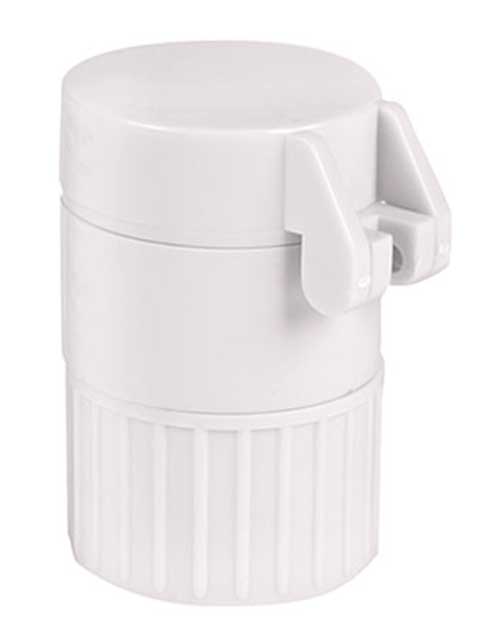 #5
Acu-Life – hinged cutter with a stainless steel blade and two storage compartments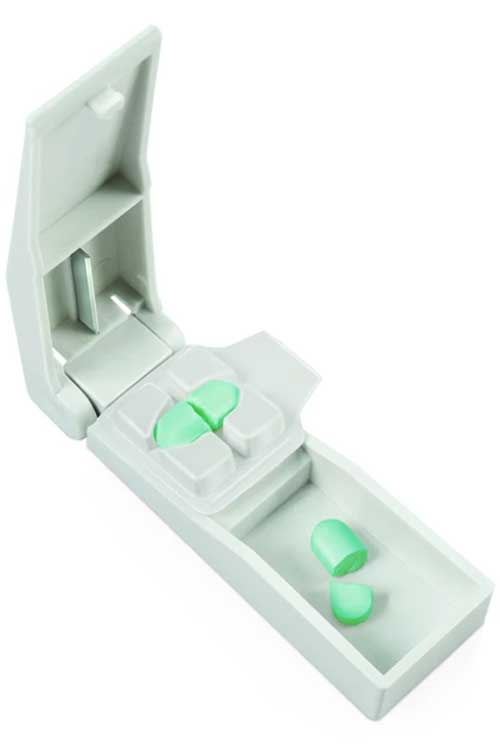 #6
Universal – hinged cutter with 12 different size and shape trays and a shielded blade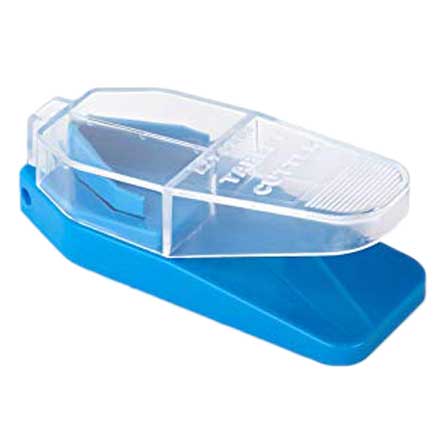 #7
EZY Dose – hinged cutter with a stainless steel blade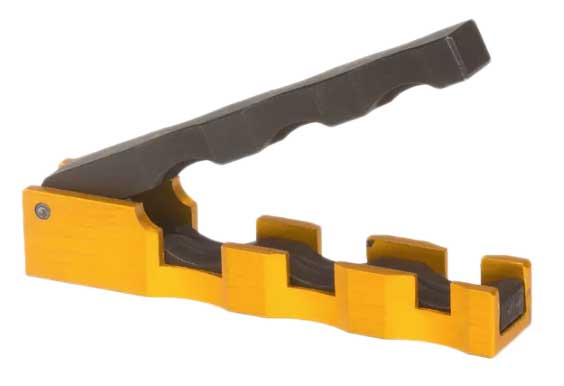 #8
Swiss –hinged pill cutter with multiple slots and two opposing, non-dulling blades, comes in three sizes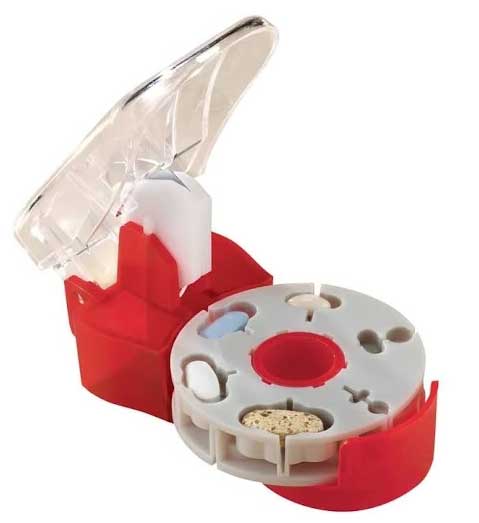 #9
Medifacx Prorxdisc – 12 different sized slots on a rotating disc with a self-retracting safety blade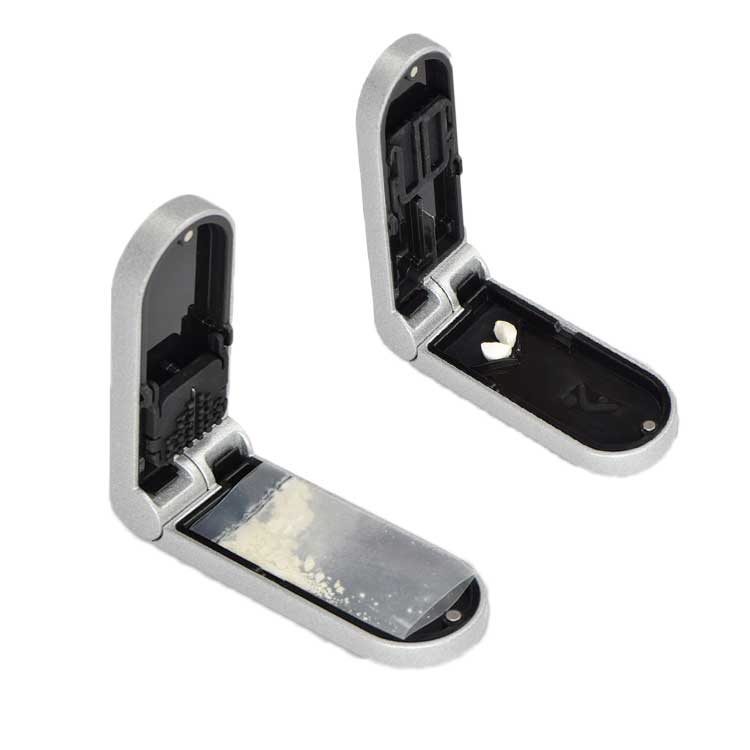 #10
Krocodile – combo device with stainless steel blade and crusher
Footnotes
1. Heisler, Michele, Connie J. Standiford, and John D. Piette. "Impact of patient financial incentives on participation and outcomes in a statin pill-splitting program." Am J Manag Care13.part 1 (2007): 298.
2. Stafford, Randall S., and David C. Radley. "The potential of pill splitting to achieve cost savings." American Journal of Managed Care 8.8 (2002): 706.
3. Heisler, p. 298.
4. Grissinger, Matthew. "Tablet Splitting—Only If You "Half" To." Pharmacy and Therapeutics 35.2 (2010): 69.
5. Habib, Walid A., et al. "Accuracy of tablet splitting: Comparison study between hand splitting and tablet cutter." Saudi Pharmaceutical Journal 22.5 (2014): 459.
6. Stafford, p. 707.
Medical Studies
You might be interested in...