Medicine Cups | Paper & Plastic
Medicine Cups are portion , soufflé , or measurement cups that are used for dispensing medications. They are small cups that often hold only 1 to 2 fluid ounces such as the Premier Plastic 1 oz cup. They are manufactured with plastic or paper and are disposable. Paper medicine cups are often used for dry medications. Plastic is the favorite for liquid medications. Small plastic medicine cups are more popular because they are usually transparent and have graduated measurements marked on the side. These graduated measurements make it easier to measure the correct dosage level. Paper souffle cups are most often used to dispense pills, tablets, capsules or dry powder medications while plastic cups are used to dispense liquid or dry medications. Below is a list of common medication dispensing cups.
Types
Dispenser Cups
Sippy Cups
Small Plastic Cups
Paper Cup
Disposability
Nearly all medication cups are disposable and inexpensive. The disposable factor makes it safer for the patient to protect against cross-contamination, including residue from a previous dosage that when mixed with another medication can be very harmful. Disposable cups also mean no repetitious cleaning for next use.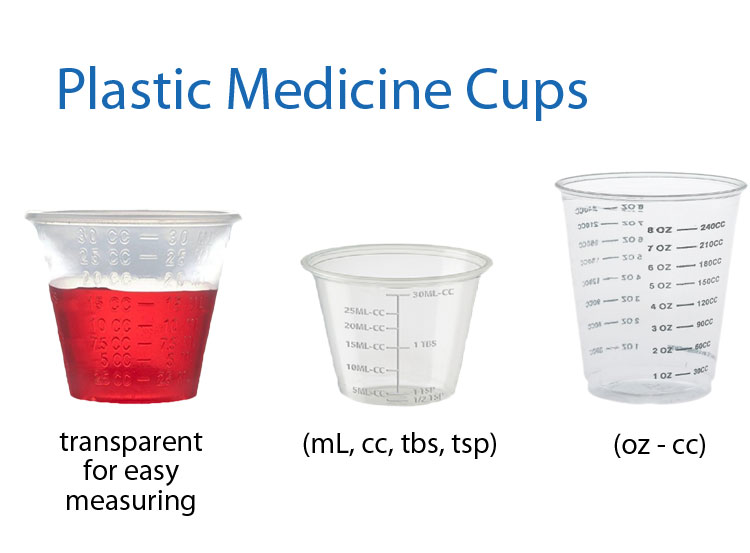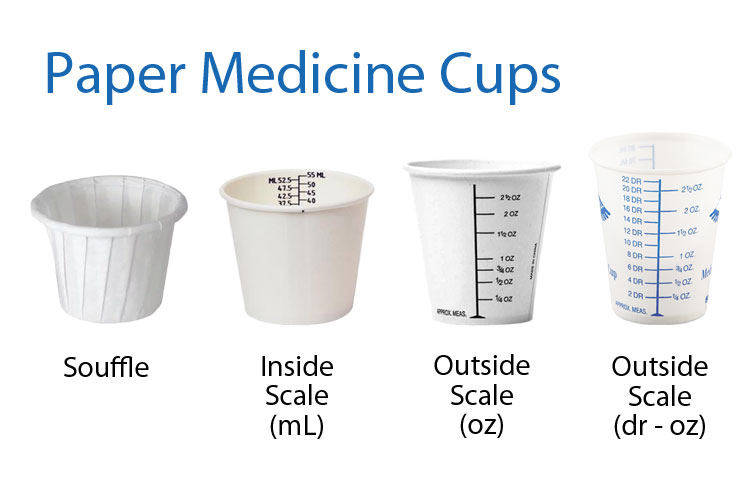 Measurements
Graduated measurements on plastic and sometimes on paper are calibrated to display volume. The volume may be displayed in several different formats, including metric, American standard, and British Imperial. The 1 oz and the 2 oz medicine cups are the most popular. Many manufacturers use two or more of the following measurement variations printed on the side of the cup.
milliliters (mL)
cubic centimeters (cc)
ounces (oz)
drams (dr)
teaspoons (tsp)
tablespoons (tbsp)
Equivalency
milliliters – 1 cc, 0.0352 ounce, 0.2705 dram, ¼ teaspoon.
centimeters – 1 mL, 0.0352 ounce, 0.2705 dram, ¼ teaspoon.
ounces – equivalent to 480 grains, 30 grams, 1/8 cup, 30 mL
drams - equivalent to 1/16 ounce, commonly used for measuring powders.
teaspoons – equivalent to 1/6 fluid ounce, 1/3 tablespoon, 5 mL.
tablespoons - equivalent to 3 tsp, ½ ounce, 15 mL.
Teaspoon and Tablespoon measurements are considered the least accurate.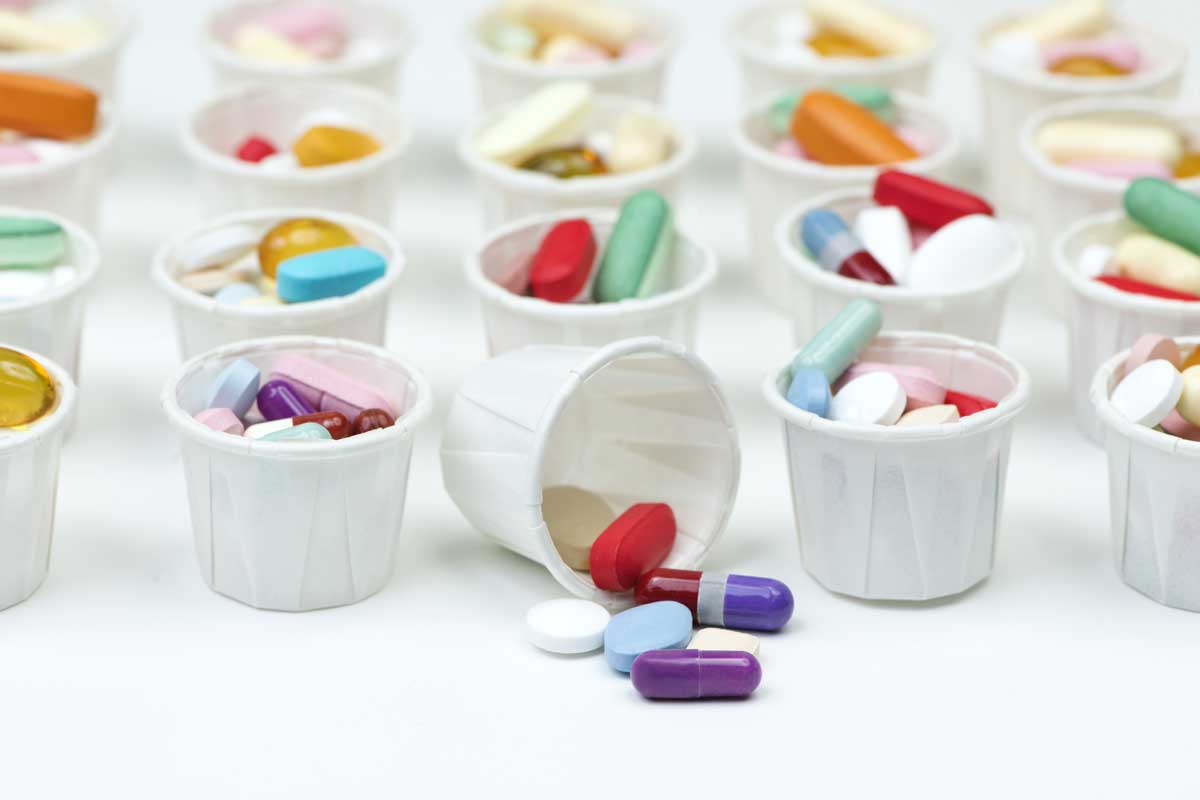 You might be interested in...