TV Sound Amplifiers
TV Sound Amplifiers enhance sound quality and frequency to make movie or television watching more enjoyable. Age-related hearing loss affects the way voices are heard, and some sounds may not even be picked up, especially high-frequency voices that leave TV dialogue washed out. Using a TV audio amplifier or wearing a TV speaker amplifier with a headset not only boosts sound quality but also allows users to adjust the voice pitch frequency and make ongoing adjustments independently from the TV controller. There's no reason to struggle with hearing your TV any longer — purchase a TV volume amplifier device instead. These devices plug into a transmitter to deliver quality sound into a headset, wireless headphones, or assistive listening aid.
Who Would Benefit From a Television Volume Amplifier?
A personal sound amplifier for TV produces a quality sound that makes it more than just a hearing device for the hard of hearing. Another benefit of using a television audio booster is to keep the noise down when enjoying music or playing a video game. The amplifier provides an optimal sound experience while eliminating noise for anyone who is around when listening to music or playing a video game. Below is a list of who uses a TV amplifier to improve hearing or enjoy entertainment privately.
Individuals With Age-Related Hearing Loss
Individuals Wtih High-Frequency Hearing Loss
Individuals Wtih Conductive Hearing Loss
Otosclerosis Patients
College Students
Gamers
Benefits of Using a Television Sound Amplifier
TV Listening or Gaming Without Disturbing Others
The Ability To Hear Dialogue in a Restaurant or While Watching TV
Amplifies Sound for TV or Movie Watching
Microphone Integration Allows for Simultaneous Conversation
Audio Sound Booster
Features To Consider When Selecting an Amplifier for Television Audio Output
Wireless Headset With Streamer
Having a wireless option with long-range capability with a TV sound amplifier is an important feature to many consumers. Wireless headsets give the ability to move around without having to be connected to the transmitter. These types of transmitters are set up with various media connections to be ready for music or television.
Example:
Unisar DH900 amplifies multiple applications for crystal-clear sound from a wireless headset. An integrated microphone, allows the user to watch TV and still participate in the conversation.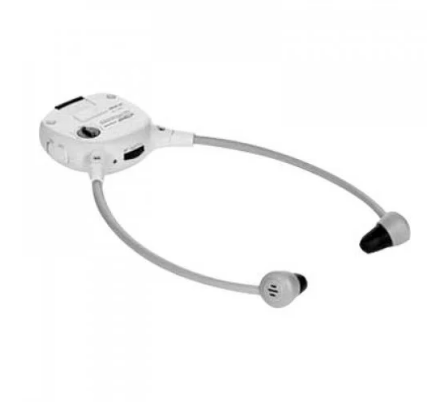 Streamer Only Sound Amplifiers
Purchasing an audio streaming device allows hearing amplification from any headset or assistive listening aid. The multiple streamer connections with Bluetooth capability make it easy to pair to a device of choice so that the user doesn't miss out due to hearing loss.
Example:
Maxi Pro TV Streamer includes Bluetooth technology that is compatible with any headset device of choice. The device has a small profile to blend in well with any media station.
Volume Amplifier Wired Headset With Remote
These user-friendly options are designed with a regular headset that connects to a handheld amplifier. They're easy to use and ultra-sensitive to handle outside noise while providing high-quality sound.
Example: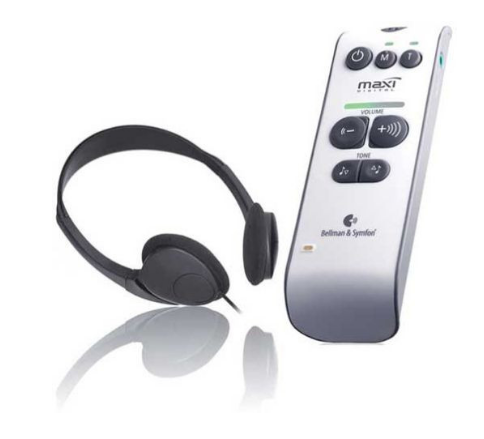 You might be interested in...