Sleep Sound Therapy Systems
Sound therapy machines are small devices that generate unintrusive background noise that blocks or dampens environmental sounds to help the user sleep. Sleep therapy sound machines may also provide relief to those experiencing tinnitus. A soothing sounds machine can help reduce the symptoms of tinnitus by producing constant, gentle sounds. Depending on the type, a sleep sound therapy system can generate a variety of sounds, such as ocean waves, thunderstorms, wind chimes, distant traffic, wind through trees, or running water, just to name a few.
Sound Therapy Machine Uses
Establishing a Good Sleep Routine
Sleep therapy sound machine produce a relaxing environment to help users get to sleep and stay asleep by generating different types of soothing sounds. These sounds drown out disruptive environmental noise or create pleasant background noise in lieu of complete silence. Sleep sounds machines are a great medicine-free, nonchemical addition to a sleep hygiene routine.
Relieving Tinnitus Symptoms
Tinnitus is a condition that presents as a persistent ringing in the ears with no external cause. People with tinnitus have reported relief by using Sound Therapy Soiund Machines that mask or reduce the ringing in the ears.
Creating an Ideal Work or Study Environment
Therapeutic sound machines can significantly dampen or completely eliminate disruptive external noises in a specific area. Sleep therapy sound machines generate neutral "pink noise," which is perfect for creating an area conducive to studying, working, or engaging in any activity that requires focus.
Types of Sounds
The types of sounds available vary based upon the type of sound therapy machine. Sounds used in sleep sound therapy systems can be roughly grouped into three types: pink, brown, and white. Pink noises are steady, quiet noises, such as falling rain, wind through trees, or waves. Brown noises are stronger sounds, such as thunder, freeway noise, or waterfalls. White noise comprises rhythmic, nonspecific sounds such as electric fans, radio static, or a humming air conditioner. Some common sounds used in soothing sound machines include:
Waterfalls or running water
Rain and thunderstorms
Windchimes
Night sounds, such as crickets, wildlife, and wind
Fans or static
Custom recording
Sleep Sounds Machines
Below are some examples.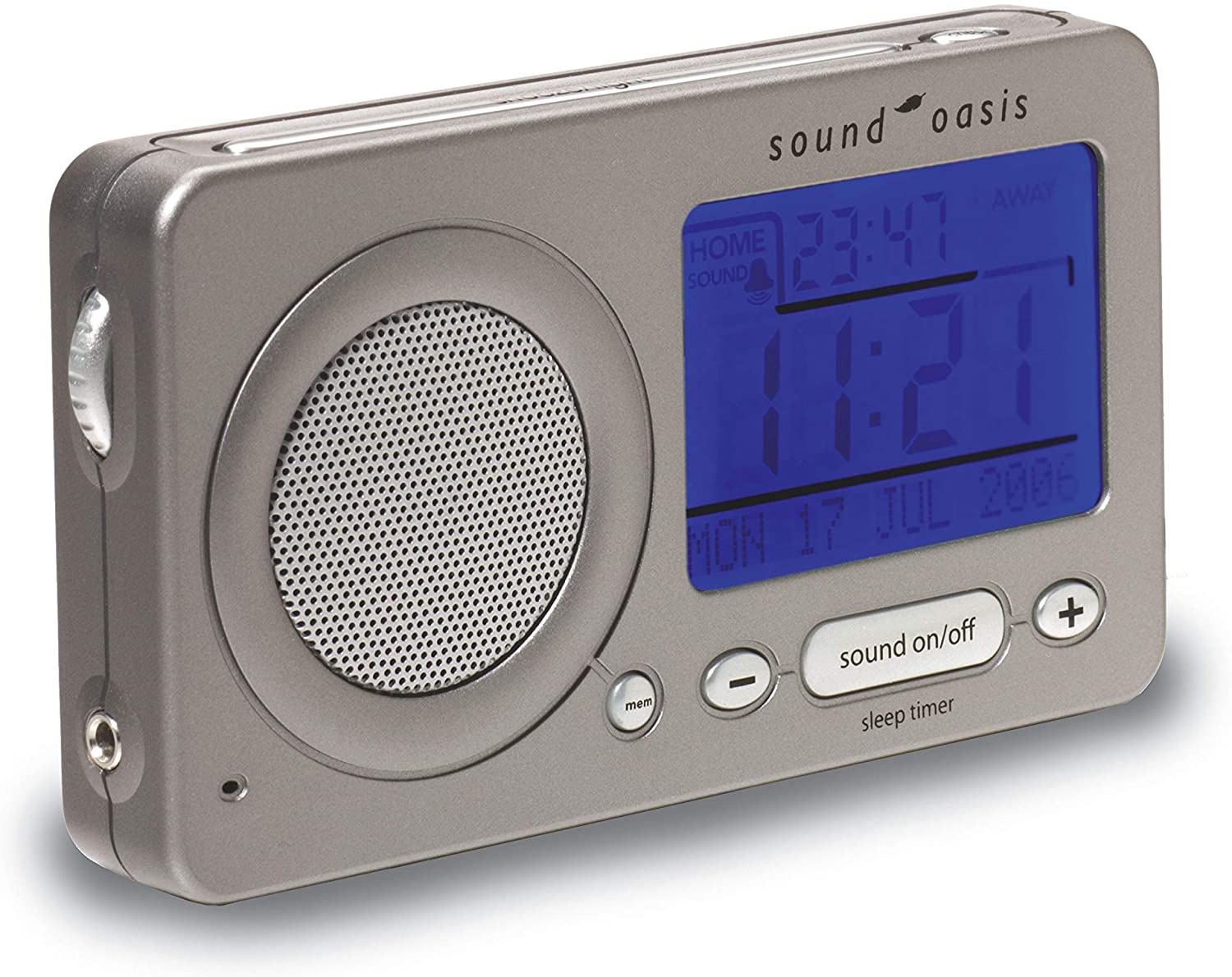 Sound Oasis S-850 Travel Sound Therapy System
Four Sound Option Selections for Alarm Clock
18 Different Sleep Sounds
Memory Function Plays Last Selection
Perfect for Travel and Home Use
Ideal for Reducing the Symptoms of Tinnitus
Great Non-Medicinal Treatment for Jet Lag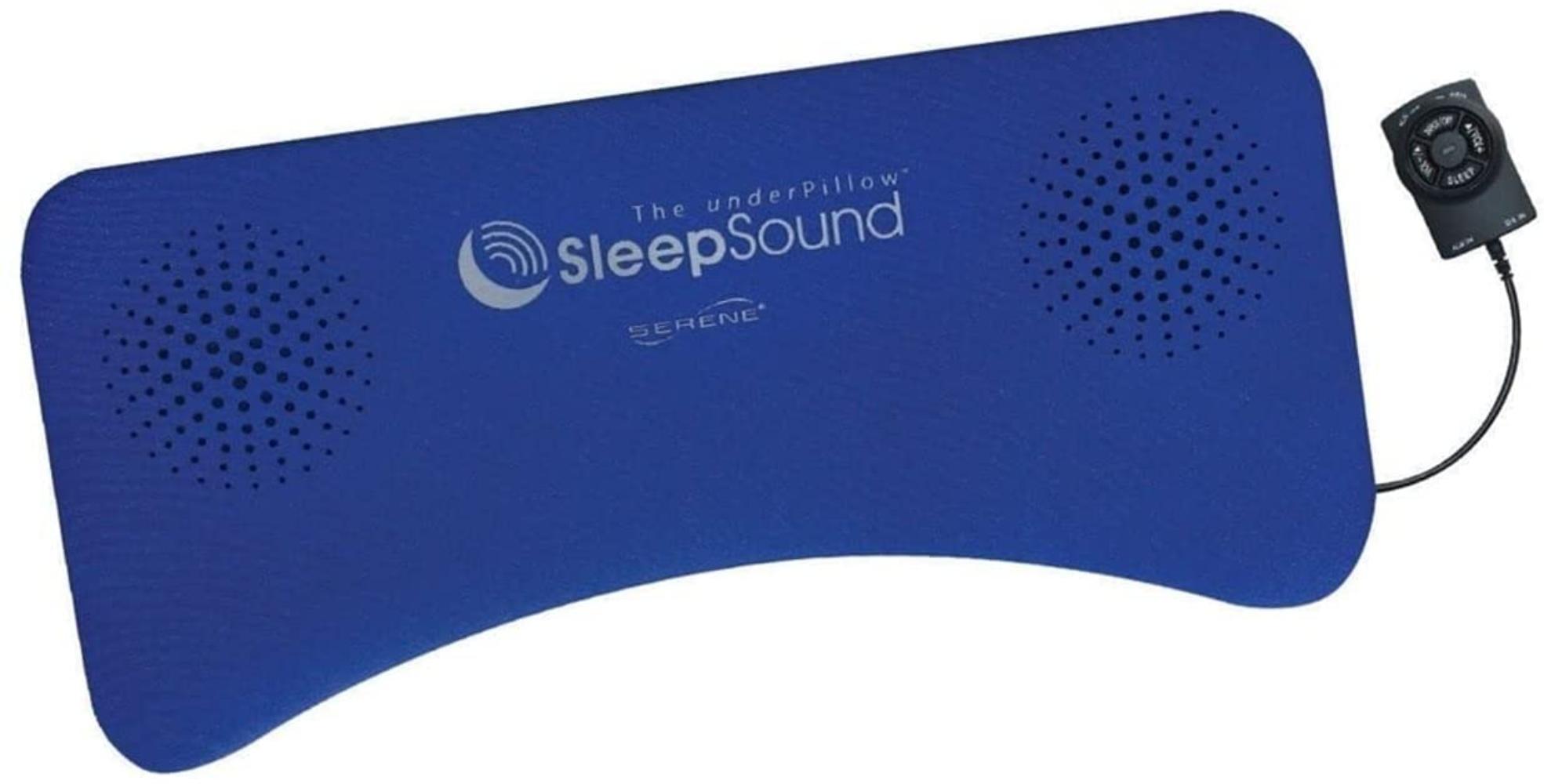 Serene Innovations UnderPillow SleepSound System
Ultra-Thin Profile for Under-Pillow Use Without Affecting User's Sleep Position
Record and Store 30 Minutes of Sound
Helps Dampen Effects of Tinnitus to Aid Sleep
Pre-Recorded Natural Sounds
Connects to Devices for Listening to Podcasts, Music, and More
Listen All Night or Use the One-Hour Auto-Shutoff Setting
Marpac Marsona DS-600A Sound Therapy Machine
Has Both Speakers and Headphone Jack
Rechargeable Battery for Easy Travel
Features Six Nature Sounds
Mask and Dampens the Symptoms of Tinnitus
Volume Switch Increases Volume Up to 90 Decibels
You might be interested in...