Flashing Light Doorbell For Hard of Hearing or Hearing Impaired
Hearing impaired doorbells typically have two key features: visual signaling like flashing or strobe lights and adjustable, extra-loud volume with a variety of tones. While visual doorbells are most often utilized by those with hearing impairment, they are not the only ones who can benefit from these devices. Mothers with infants or young children will appreciate the noiseless functionality of flashing or strobe light doorbells. Those who work at night and sleep during the day can also benefit. An extra loud doorbell for hearing impaired individuals is a great choice for those who have some hearing issues but are still able to hear certain volumes and tones as well as those who live or work in noisier areas.
Flashing Light Doorbells for Hearing Impaired
When installing doorbells with visual cues (such as strobe light doorbells) for those with hearing loss, it's helpful to have a signaling device in numerous locations throughout the house. Ideally, strobe light doorbells should be placed in areas most frequented by the resident, such as the living room, kitchen, or bedroom. Some systems come with the ability to alert the owner by phone. Below are just a few of the extra loud wired doorbells, extra loud wireless doorbells, and visual alert doorbells available from Vitality Medical.
Strobe Light Doorbell
Can Be Mounted to Wall or Ceiling
Ideal for Hotels, Dorms and Other Facilities
Fast and Easy Installation
Meets or Exceeds All ADA Guidelines
One Year Warranty
Extra Loud Wireless Doorbell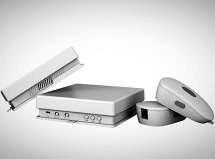 Extra Loud Wired Doorbell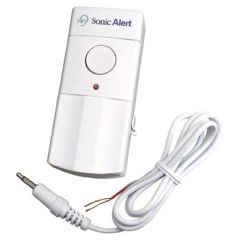 Be sure to check out Vitality Medical's selection of amplified phones and extra loud alarms for even more convenient solutions for hearing-impaired individuals.
You might be interested in...