Wheelchair Cushions & Seat Pads - Gel, Foam, Convoluted
Wheelchair Cushions, also referred to as wheelchair seat pads, serve a primary purpose of distributing weight for increased comfort. Convoluted Eggcrate Foam Cushions relieve pressure and prevent sores or ulcers. Gel Wheelchair Seat Cushions have multiple layers of differing resistance layers to allow weight distribution while also providing comfortable support. Comfort Plus Hollowcore Wheelchair Liners provide full chair padding to prevent any harm or discomfort from hard surfaces or the wheelchair frame. We have many more cushions to accommodate whatever your support needs are.
How to Choose a Wheelchair Cushion
Why Choosing the Right Wheelchair Cushion Matters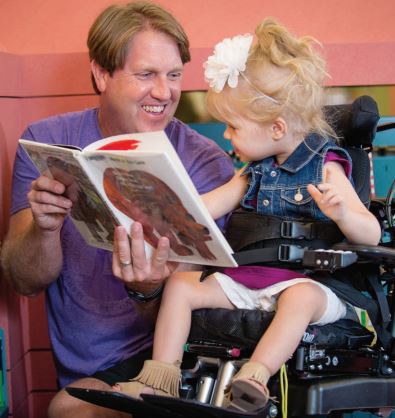 People who need a wheelchairs for transportation will likely spend many hours in it. Some spend most of their waking hours in a wheelchair. This means support and comfort are imperative. If a wheelchair user does not use a cushion or uses a cushion that is the wrong size, shape, or density, they will sit in a position that is bad for their posture for extended periods of time. This can lead to back, pelvic, and coccyx pain.
Sitting for long periods can also lead to uneven pressure distribution. This means pressure is continuously pressed into specific areas of the body. This can lead both to typical pain from pressure and even pressure sores. Wheelchair owners will want to be sure to appraise the many wheelchair cushion options Vitality Medical provides to ensure the best material type, support structure, size, and weight capacity to fit your specific needs or the needs of your loved one.
Types of Wheelchair Cushions
Foam
Foam wheelchair pads, such as the Stimulite Slimline Cushion, offer increased seat padding and pressure relief to their users at a low cost. Density (weight per unit of volume) options vary and both traditional foam that comes in a variety of densities and high-density memory foam wheelchair pad options are offered. Most foams are made with polyurethane, latex, or a combination of the two. Users who are allergic to latex will want to check the make-up of the foam product under consideration for purchase.
When it comes to comfort, perhaps the most important factor to consider when choosing a foam type is density. The denser the foam, the better it tends to conform to the body and redistribute pressure. The high-density foam also tends to be more durable and long-lasting. Lower-density forms, on the other hand, tend to be much lighter in weight and more affordable. Because they are lower density, they also circulate air better to prevent the buildup of heat and the discomfort that may accompany it.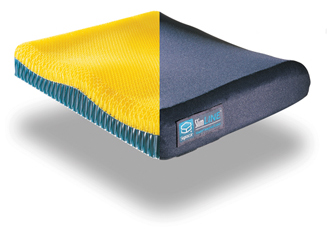 Gel
Typically, gel pads for wheelchair seats consist of a combination of gel and quality foam layers, so shoppers will want to consider the foam type and quality in addition to the presence of gel. The main purpose of adding gel to foam products is its use as a cooling agent. The gel helps prevent the heat build-up that is so common with the use of foam cushions. In addition, it creates additional support, pressure relief, and comfort. This gel also better adjusts to the movements of the sitter so that the cushion better conforms to the person's body. These factors make them a good option for wheelchair users who want protection against pressure sores.
Gel cooling seat cushions for wheelchairs tend to be a little more expensive than other foam cushions. They also tend to be heavier, so they may add a little bit of extra weight to wheelchairs. Despite this fact, many find these are small prices to pay for daily comfort. Items like the Drive Medical Deluxe Gel Wheelchair Cushion are popular options for those who want maximum coolness and comfort.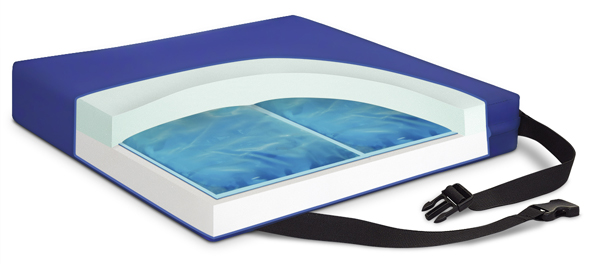 Air Cell
Inflatable air cell mattresses, such as the ROHO Quadtro Select, are often considered the best cushions for pressure sores. This is because the cushion shifts with the person using it as they shift their weight and the air pressure is adjustable. Some cushions also provide extra protection and put control in their users' hands via the inclusion of battery-operated air pump and remote control features. The remote-controlled pump can be used to alternately fill and deflate the air cells so the points of pressure against the body constantly change and don't remain in one place for an extended amount of time.
These pressure-relief cushions do not run the risk of bottoming out like foam cushions do. They are at risk of puncture; however, they come with protective covers and can be patched if a puncture occurs.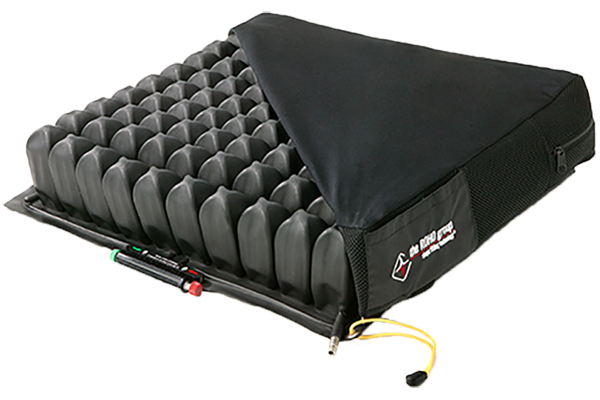 Positioning Support
Every body is different, which means that some may need targeted support for specific needs due to postural difficulties, issues with bodily misalignment, or a need for reduced pressure in a particular area. Many cushions have contours that help the cushion better conform to its user's body to help redistribute weight and to improve posture. Other cushions have more specific purposes.
For example, coccyx cushions, such as the Coccyx Cushions by Essential Medical, have a portion of the cushion cut out or dipped in on their backsides to prevent pressure from being placed on the coccyx area, an area that is pressure both sore-prone and that can cause back pain when prolonged pressure is placed upon it. Ring cushions are available for similar purposes and they also reduce pressure in the perineal area.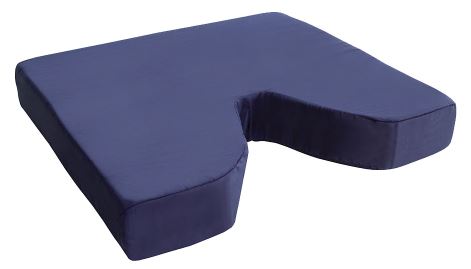 Other cushions are built not for the underside of the sitter, but their backside. Products such as the Drive Lumbar Support General Use Wheelchair Back Cushion provide added lumbar support to wheelchairs. This support encourages better posture, which can in turn increase user comfort and reduce back pain.
Size Requirements
Shoppers will of course want to check any medical product they get for size requirements. Wheelchair cushions come in many shapes and sizes, so it is a good idea to measure the size of one's pelvic area before a decision is made. Just as important is the weight capacity. Many wheelchair pads, particularly those that are air-inflatable for pressure sore prevention, have weight limits. These are typically listed on Vitality Medical product pages for shopper convenience.
Top-Selling Wheelchair Cushions and Accessories
MobiCushion Pneumatic Seat Cushion
The MobiCushion by Pain Management Technologies is Vitality Medical's top-selling wheelchair seat pad. This cushion is designed with inflated air cells for patient comfort. Importantly, its side-by-side air cells can be alternately filled and deflated with air so pressure does not remain in one spot on the person's body for too long. Pressure can also be adjusted to the sitter's preference. These factors make this item one of the best cushions for pressure sore prevention. Anyone who spends long periods in a wheelchair will love the MobiCushion.
This product has a 250-pound weight limit and includes a compact, portable pump that can be powered both by a battery and via a wall outlet. This pump is simple and intuitive to operate and can easily be charged when out and about when necessary. It also includes a carry bag and a quality cover that is liquid-resistant, vapor permeable, and fire-retardant for convenience and safety. This cushion can conveniently be used not just in wheelchairs but on almost any seat.
This product is 17 inches wide, 17 inches deep, and 4 inches tall, so it will fit most wheelchairs. In addition, it can hold up to 264 pounds of weight.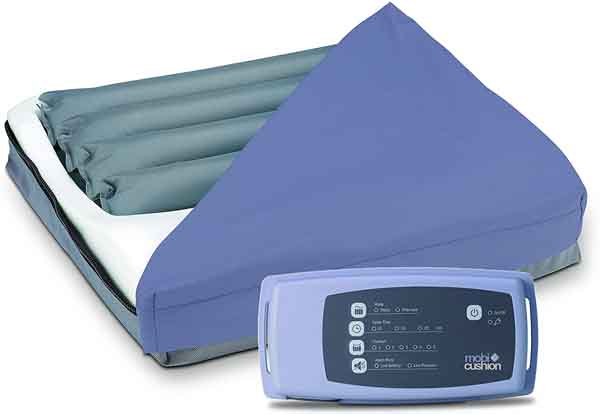 Drive Gel-U-Seat Lite Wheelchair Cushion
Those in search of a gel or foam will want to try the Drive Gel-U-Seat Lite, which has a comfort- and support-enhancing combination of both. This item is designed with dual-chambered gel vesicles that conform comfortably to the body and redistribute pressure across the pelvic area, bottom, and legs. This gel is cooling to the body for increased comfort.
This item comes with a removable, water-resistant, and fire-retardant cover. Its top is nylon and its bottom is made from robust vinyl. The cover has 12-inch straps that allow the cushion to be secured safely to a wheelchair or chair.
The Gel-U-Seat Lite comes in a large number of sizes so virtually any wheelchair user can find the perfect fit for them. Widths of 16, 18, 20, 22, and 24 inches are available and depths range between 16 and 20 inches. Weight capacities range between 275 (20-inch and below) and 500 pounds (22-inch and up). All cushions are 2 inches in height, but a 3-inch version can also be found here.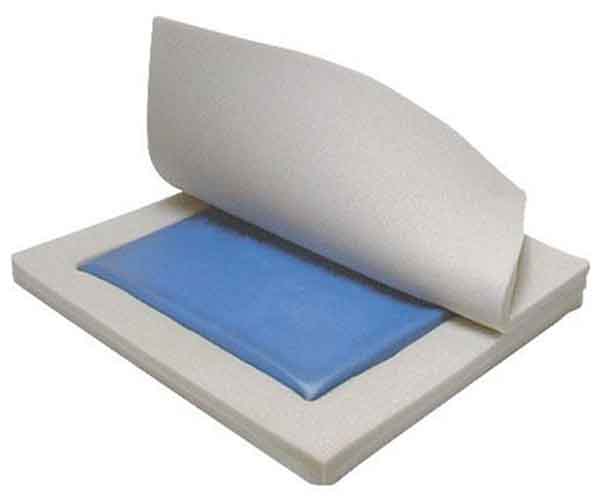 ROHO LOW Profile Wheelchair Cushions
Another extra-popular air-filled cushion for pressure sore prevention is the ROHO QUADTRO SELECT LOW PROFILE Cushion. This product is built for maximum comfort and stability. These benefits are achieved through multiple modes of adjustability. To start, the cushion itself continuously adjusts and conforms to the person's body as they sit and shift their weight. In addition, they can adjust the cushion via remote for ultimate control, customizability, and comfort. These features are great for any user but can be especially useful for those who have pelvic asymmetry and discomfort.
This ROHO cushion is the perfect option for bariatric patients as it has no weight capacity limit. It also comes in three sizes: 15 x 15, 16 x 16, and 18 x 16 inches. All cushions are 2 inches in height, but a 4-inch HIGH Profile Version is also available.
This cushion comes with a protective cover. Care procedures for the cushion and its cover are simple. For instance, they are both very easy to wash (just use soap and water) and can be patched if repairs become necessary. This product is also fire-resistant for user safety.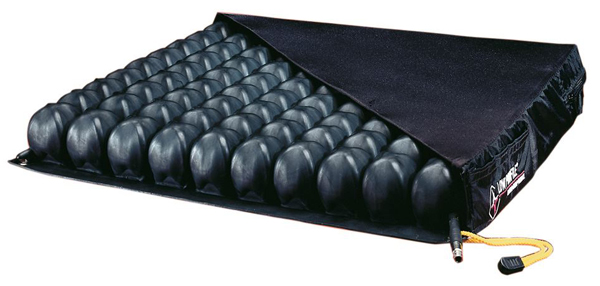 More Wheelchair Accessories
Vitality Medical also provides several other Wheelchair Accessories to fit your comfort and convenience needs. These include arm supports, air cushion replacement remotes and pumps, bottle holders, drain bag holders, safety belts, footrests, and much more. One particularly popular item that will further enhance user comfort is the Posey Deluxe Lateral Arm Support.
Inspired by your history...