9 Must Have Bathroom Safety Products for The Elderly
As people age, little things can suddenly become a big deal, creating a need for bathroom safety for the elderly. Sitting and standing becomes much more difficult. This leads to both a loss of independence as well as an increased risk of falling. One of the leading causes of injury and even death in people over 65 is a fall1. Loss of balance and/or coordination, deterioration of muscles and stiff joints all contribute to the possibility of falls. However, this can be helped with a few well-placed helpful tools in the bathroom. A few different types of products that help with secure and stable mobility include bath lifts, transfer boards or chairs, toilet risers, toilet frames or grab bars.
Even if you are healthy, you may have loved ones who struggle or you may want to simply prepare for the future for yourself. Whatever the reason, having fall prevention support in the bathroom is a good idea. Luckily, you don't have to sacrifice the aesthetic of the bathroom for safety. While Vitality Medical offers a wide variety of bathroom safety accessories, below are the best bathroom safety equipment for elderly that not only increase mobility, but either blend in naturally or are removable to give your home comfortable look and feel.
Best Selling Bathroom Safety Aids
One issue for concern is sitting down into and standing up out of a bathtub. Bathtubs are already slippery, so for the elderly, it can be all the more difficult. The Archimedes is a bath lift that comfortably lowers users into the tub and raises them to a sitting position with the help of a waterproof remote. It is easy to place into and remove from the tub to keep the tub usable for all and maintain the aesthetic of the bathroom.
Tall back support
Waterproof remote
No electric cables
Disassembles for easy cleaning
Anti-pinch design
Lighter weight and less rigid than the Archimedes, the Inflatable Cushion Lift also helps increase the mobility and independence of the user. The inflatable cushion is softer on gentle skin than a solid chair lift. The cushion can completely deflate, leaving no gap between the lift and the tub for a more complete soak. Weighing less than 5 lbs, it is easy to move in and out of the tub as needed.
Easy to fold and transport as needed
Incredibly lightweight
Won't lower if there isn't sufficient battery to rise
No assembly needed
Doesn't take excess space when fully deflated
Waterproof hand control
For those that cannot stand for long periods of time, transfer boards are incredibly helpful. Not only are they useful for the person needing to get from one sitting position to another, but also for any caregivers assisting with movement. Beasy boards in particular are helpful with a center piece that not only slides the user from one side to the other, but can also rotate 360 degrees if needed.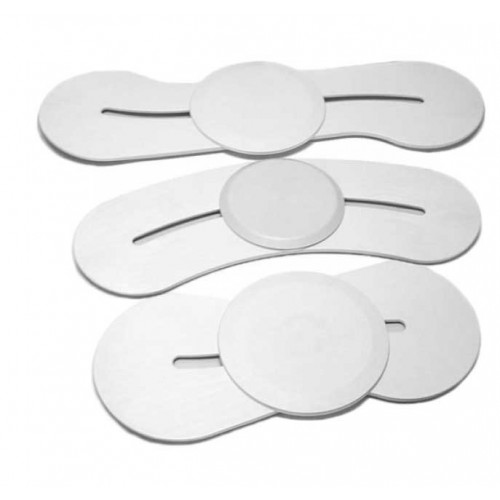 400 lb weight capacity
Reduced skin friction
Lightweight
Easy to move and transport
Smooth transfer
Using a transfer bench provides a little more stability than a transfer board. With various options available, this particular transfer seat can potentially serve dual functions. The main function is to assist users in getting into the tub or shower. This way users can sit while lifting their legs over the edge of the tub, reducing falls. It can also serve as a commode chair with a cut-out seat. The seat locks at both ends for secure sitting and standing motions. The rotating seat also helps for smooth, easy movement that reduces the risk of falls and injury.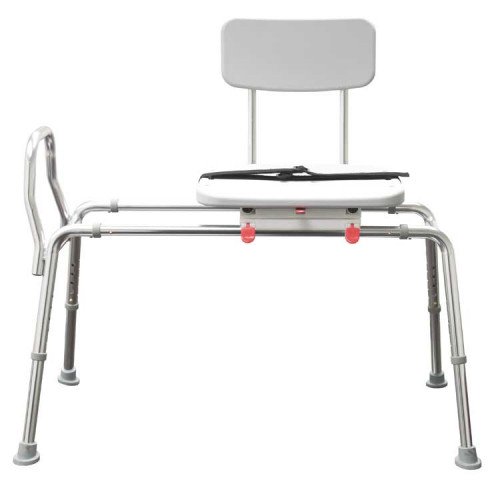 Height adjustable
No tool assembly
Belt strap
360 degree seat rotation
Seat locks in place
The lower the toilet seat, the more elderly or those with limited mobility tend to struggle to stand. Raising the seat helps take the pressure off the strain of movement. Raising the seat from the base makes it more sturdy than a traditional toilet seat riser. It is also more natural-looking than added height above the seat and considerably cheaper than buying a new, taller toilet entirely. Once installed it needs little to no maintenance. Adding three and a half inches can make a huge difference in security and safety.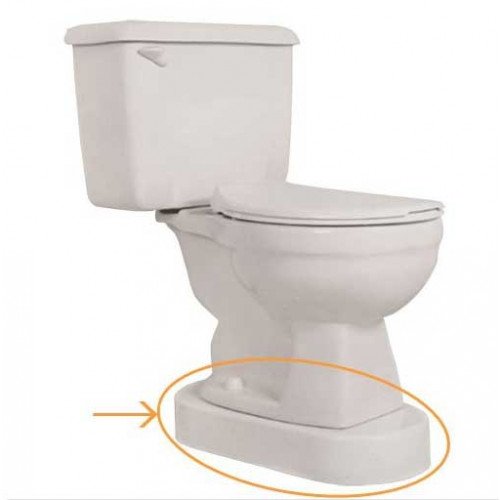 Increased hygiene over traditional raised seats
Easier up and down transitions
Low maintenance
Incredibly sturdy and durable
Perfectly stable
The SuperPole can be used in the bathroom, or any other room in the house, for stability. Poles or other grab bars are safer than simply trying to use the towel holder as towel holders are not designed to hold the weight. Using a towel holder can increase the risk of injury. As a floor-to-ceiling pole, it can be used no matter what height you need to grab for support and can be used single or double-handed. Suspended with tension, each end is padded with rubber pads to prevent damage to floors and ceilings.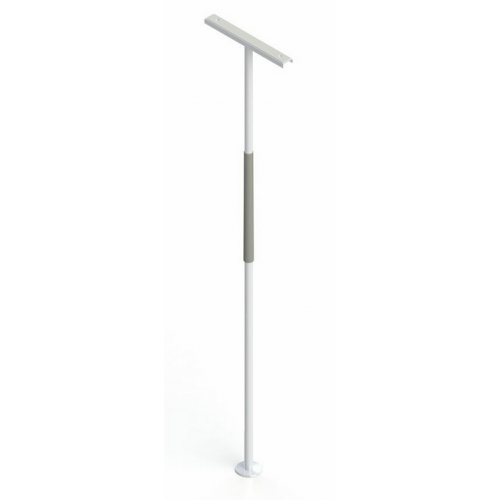 Height adjustable
Comfortable gripping
Damage free installment
Latex free
Anti-microbial finish
This small, easy to use grab bar suctions to smooth surfaces and is especially helpful in the shower area. It attaches and detaches easily so it can change location and angle as needed. Thanks to its small size, it can be used while traveling. Just don't forget it when you leave! The suction attachment is strong, holding up to 250 lbs. This is great for those who are still fully mobile, but just need a little bit more stability.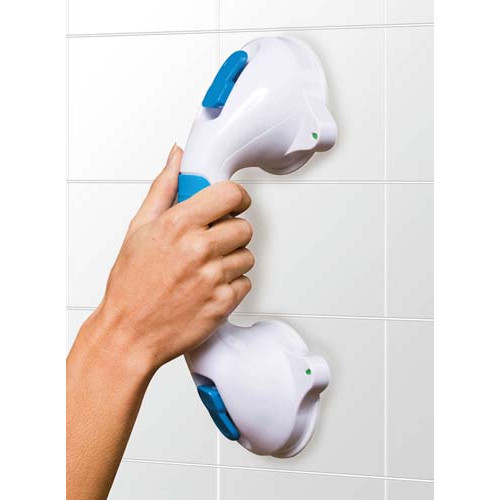 Easy to attach and remove
Great for travel
Doesn't affect bathroom aesthetic
Visual confirmation of attachment
Lightweight
This support rail can be attached to walls anywhere in the house, but are especially helpful in the bathroom setting next to the toilet. Available in white or stainless steel, it blends in naturally to almost any décor. When not in use, it conveniently folds against the wall to stay out of the way and blend in even more. The curved bar has an angled or offset option to reduce injuries to the wrist if the user prefers to grab the bottom bar.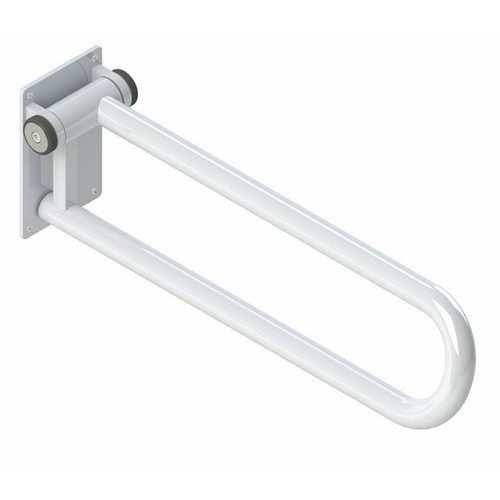 Folding feature
Safety lock to keep folded bar in place
400 lbs weight capacity
Sleek and natural design
Offset design for comfort
Made of easy to clean and lightweight aluminum, this toilet frame attaches to the toilet to provide stability when sitting or standing. This helps increase the balance and mobility of the users, decreasing risk of falls and injury. The width is adjustable to ensure a comfortable fit and can support up to 300 lbs. The frame comes with comfort grips, making it easier to hold and is more gentle on tender skin.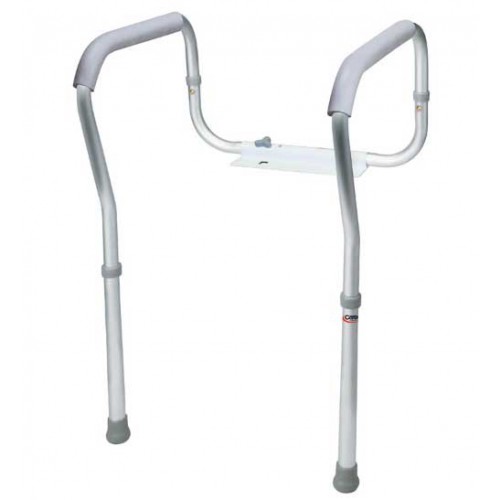 Comfortable hand grips
Simple assembly
Adjustable width
300 lbs weight capacity
Easy to clean
Who Else Can Benefit from Bathroom Safety?
While these products are perfect for bathroom safety for the elderly, many would benefit from extra support. There are many with limited mobility due to paralysis, stroke, Parkinson's, arthritis, diabetes, degenerative muscle disorders, osteoporosis, etc. Often the risk increases conditions with age, but they can be an issue no matter how old you are and should be considered for anyone. Difficulty moving requires extra support with any kind of motion.
Balance issues can be caused by physical limitations like the ones mentioned above, but can extend into cognitive conditions as well. Those with dementia, Alzheimer's, cerebral palsy, and more. Mobility issues can often be a side effect of other disorders as well. Things can happen quickly, and it is always best to be prepared, no matter what life throws at you.
Items such as grab bars, lifts, transfer boards or seats, and toilet frames help immensely with mobility limitations, no matter the cause. They help to extend independence before needing assistance. Once assistance is needed, they continue to help caregivers and patients alike making mobility and transfers easier. No matter the situation, users can benefit from having a little extra security and stability.
Notes
1-https://www.ncoa.org/news/resources-for-reporters/get-the-facts/falls-prevention-facts/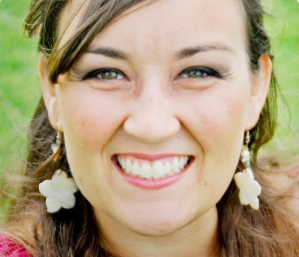 Jessica Smith, Author
Vitality Medical
7910 South 3500 East, Suite C
Salt Lake City, UT 84121
(801) 733-4449
[email protected]dical.com
Vitality Medical
You might be interested in...