Jessica Smith - Author
Jessica Smith grew up in a small town outside of Las Vegas, NV. After reading away most of her childhood and graduating from high school, Jessica attended Snow College, majoring in music and performing as often as she could. However, after taking a break for volunteer work, her focus shifted to working more with people. She changed schools, changed majors and moved to the middle of the ocean to attend college in Hawaii and after a brief stint in social work, graduated in International Cultural Studies with an emphasis in communications. She then moved to Utah, where she tried her hand in a variety of fields before joining Vitality Medical as a writer and marketer.
While working on her senior research in college, she received an official diagnosis for Tourette syndrome. Shifting her focus to encompass learning about Tourette syndrome and how it affects communication, she then published her work under a pen name, as well as one additional book and more on the way. Having lived with Tourette syndrome for many years prior to an official diagnosis, Jessica has a unique, yet empathetic view that she is able to bring to her writing.
When not writing, Jessica still enjoys performing, as well as watching K Dramas, quilting, painting, attending her gymnastics class ("I WILL master a cartwheel!"), learning new things, going new places and most importantly, spending time with people she loves.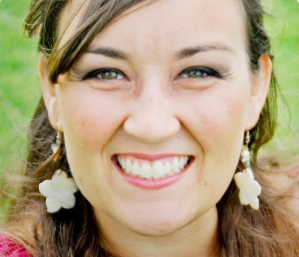 Jessica Smith, Author
Vitality Medical
7910 South 3500 East, Suite C
Salt Lake City, UT 84121
(801) 733-4449
[email protected]
Vitality Medical