Updated: February 3, 2023

Clean and Maintain An Oxygen Concentrator
Oxygen concentrators offer long-term reliability functioning for more than seven years with regular maintenance. The majority of repairs are low-cost and require low skill levels to accomplish.1 Even when using these devices in third-world countries, regular maintenance and logbooks to record and evaluate preventive care prolong the life and service the O2 machines.2 This article examines the cleaning, maintenance, replacement parts, guides, manuals, and tips that can extend the life and performance of an oxygen concentrator system.
Oxygen concentrators have four separate components that together provide a system to provide therapy. Each of these parts requires regular maintenance to provide proper and continued functioning. This article discusses the maintenance requisites necessary for each component and the support materials available to everyone to provide valuable assistance. These tips can keep both home and portable oxygen concentrators in good working order and functioning for a more extended period.3, 4, 5
---
12 Maintenance and Cleaning Tips
O2 Component Maintenance
Maintenance Support Systems
Top 12 Best Maintenance Tips Breakout
#1 Concentrator
Oxygen Concentrators can collect a lot of dust while operating in the home. It is essential to wipe down the O2 device at least monthly to remove any dust accumulation. A soft, damp cloth works well to achieve good cleaning. Do not use any strong detergents or soaps. Do not attempt to clean the device while it is operating. Many prefer to use a wipe that also offers some sanitizing. Select cleaning wipes that are alcohol-free and that do not contain any harsh solvents. A few examples of suitable cleaning wipes are below.
#2 Filters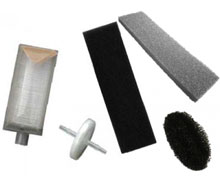 Oxygen Concentrator Filters come in assorted sizes and shapes and are unique to the brand and machine. Some manufacturers place screening devices over the filter to strain out large items and extend the filter's product life. Brush or wipe off all dust and hair from the screen.
External Air Filters
External air filters include intake, micro disc, and cabinet filters. These filters usually consist of foam or felt that are washable or replaceable. Most people do not want to take the time to wash and dry the filters and instead replace them weekly or monthly. Filters are usually available in packs, making their cost relatively inexpensive. People who live in a dusty environment should wash or replace them weekly. Do not install wet filters.
Internal Air Filters
Internal filters may include bacteria, HEPA, sound inlet, and outlet filters. A technician often replaces these filters, but many mechanically inclined individuals find these easy to replace. Check with the manufacturer for the recommended schedule of replacement for these types of filters. Videos on Youtube are available to help in replacing internal filters. For example, type "how to replace the HEPA filter on an oxygen concentrator" into the Youtube search function, and numerous videos appear for selection.
#3 Tubing & Cannula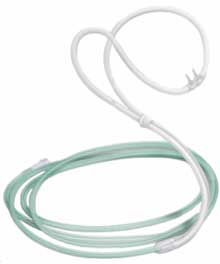 Tubing carries oxygen from the O2 machine to the Nasal Cannula or Mask. The cannula supplies oxygen to the patient's nose, while a mask supplies oxygen to the nose and mouth. Cannula and masks stay in direct contact with the patient and contaminate easily, requiring the most maintenance. Like those mentioned above in the concentrator section, cleaning wipes provide a simple way to disinfect the plastic or vinyl material used to make the cannula or mask. Pay particular attention to the nasal prongs to remove any residue. Daily thorough cleaning is a must.
The exterior part of oxygen tubing cleans with the same sanitary wipes. The inside of the tube is nearly impossible to clean and therefore replaced when compromised.
Sunlight is a natural disinfectant. Part of the light spectrum of the sun includes the ultraviolet C (UVC) spectrum. This part of the range has shorter wavelengths, and its wave energy or radiation disinfects surfaces. Manufacturers of modern LED lights make bulbs that carry the UVC spectrum. Medical studies find UVC disinfecting effective and useful. Laser Diode UV light is currently under study for advanced disinfecting. Many UV sanitizing kits made for CPAP are adaptable for oxygen therapy sanitation.
Listed below are some current UVC sanitizers that can sterilize cannula and tubing.
#4 Humidifiers & Water Traps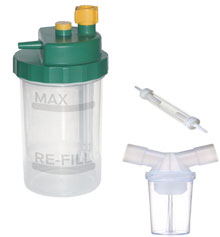 O2 Humidifiers keep oxygen therapy moist to prevent drying out air passages to the lungs. Clean humidifiers by pouring out any remaining water and wash with a mild dish soap about every 6-months. After washing, rinse thoroughly before refilling with distilled water and reattaching to the home oxygen concentrator.
In humid areas of the country, condensation can form within the oxygen tubing during cold weather. This condensation reaches the patient as water, making breathing very difficult. Water traps inserted between the cannula and the oxygen tubing collects water from the tubing before it gets to the patient. To clean water traps, remove the cap, pour out the water, and replace the lid. Below are various types of water traps to consider. Replace every six-months.
#5 Quick Reference Guides, Maintenance Guides, and User Manuals
Quick reference guides are useful to get products set up correctly to operate and function. They often contain safety tips and abbreviated operating instructions. These guides are helpful after purchasing the product and serve as a reminder of the correct procedures for proper long-term operation.
Below is an example from CAIRE.

CAIRE Companion 5 Quick Reference Guide
User manuals can tell a lot about the product and its proper care. These maintenance guides often include set up instructions, use guidelines, and care directions. Good manufacturers of great products make them available to users upon purchasing the product. Some examples follow.

DeVilbiss 10 Liter Concentrator User Manual

CAIRE Companion 5 Maintenance and Care Guide

CAIRE Technical Manual Companion 5 Oxygen Concentrator
#6 Troubleshooting Guides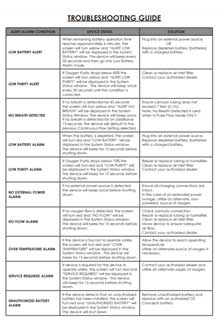 There are common problems that affect all concentrators. Simple things like forgetting to plug the concentrator into a power source or a kinked oxygen supply tube have easy remedies. Troubleshooting guides can help identify the cause of the problem and its solution.

O2 Concentrator Troubleshooting Guide
---
#7 Preventive Maintenance Checklists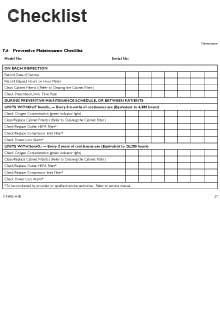 A checklist of maintenance that needs to be completed and at what intervals is very convenient. Many maintenance schedules provided by manufacturers also offer space to record when the service occurs. A record of maintenance performed can help ensure that services get done on time to keep the concentrator operating at its best. It may also prove useful if a warranty issue later arises.

Preventative Maintenance Checklist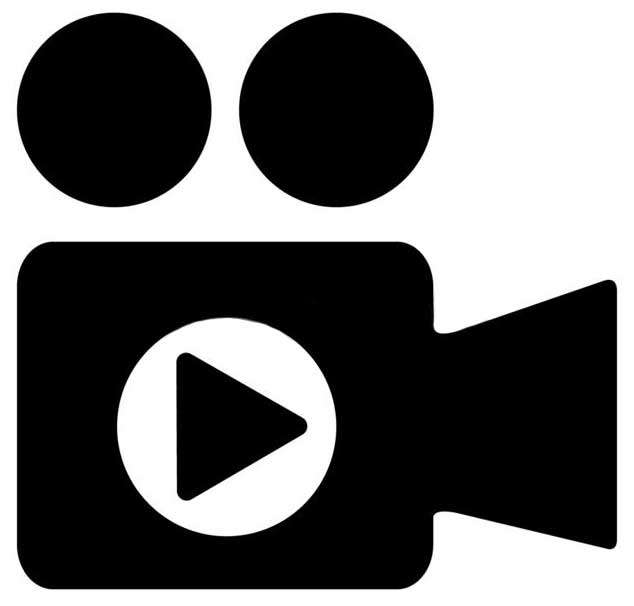 Numerous videos on YouTube provide step-by-step demonstrations on performing preventative maintenance and common repairs or replacement procedures. The example GCE videos below show how to perform basic service and maintenance on the portable Zen O Concentrator. The second video displays how easy it is to replace sieve beds on a portable oxygen concentrator.
GCE Zen O™ - Basic Service and Maintenance Video (6:58 minutes)
Zen O™ - How to replace the sieve beds Video (5:39 minutes)
---
#11 Monitoring Service
Some manufacturers include monitoring devices built into the concentrator. You may not know something is wrong with your device until the manufacturer calls to provide instructions on what buttons to push or where to go to have it repaired. For instance, O2 Concepts offers a Dynamic Network Analysis (DNA) of its oxygen concentrators complete with a factory-installed global positioning system (GPS). These devices monitor the machine's function, transmitting operational data and error codes back to the manufacturer.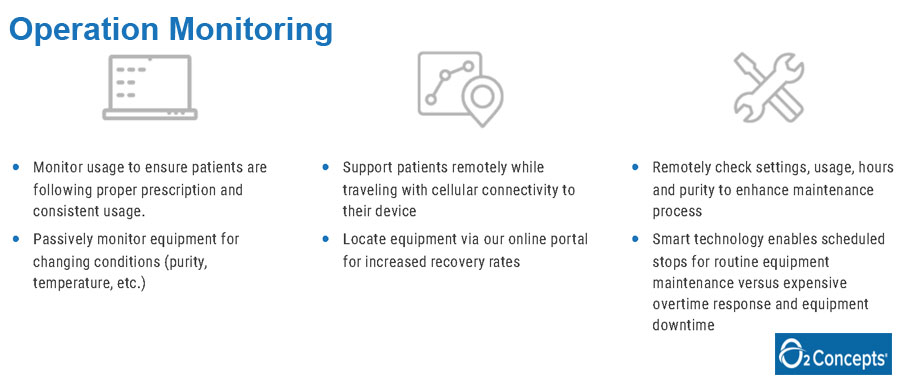 ---
---
#12 Product Warranty Service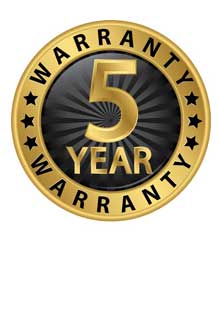 Mechanical things can breakdown even after using the very best maintenance programs. Warranty information about the concentrator may be necessary for product repair during the warranty period. Warranty guides provide instructions on how to get the concentrator repaired or replaced. Below is an example of Invacare's warranty.
---
Oxygen Concentrator Accessories and Replacement Parts For Sale
This article provided 12 tips to help anyone maintain an oxygen concentrator to run efficiently and prolong its use over many years. Consistent preventative maintenance can keep concentrators running smoothly and efficiently. These maintenance steps are not arduous or difficult to master. There are many written materials and video aids to assist and guide along the way.