TED Hose
T.E.D. Hose, manufactured previously by Covidien and now by Medtronic, are specifically designed to prevent the formation of deep vein thrombosis, commonly referred to as DVT, and pulmonary embolisms through the application of graduated compression. The graduated compression of T.E.D. Compression Socks, additionally, promote increased blood flow velocity of the deep venous system, which is ideal for post-operative patients or individuals prone to receiving blood clots. People that need lymphatic drainage can also benefit from the effects of these stockings, too. Featuring a graduated pressure pattern of 18 mmHg (millimeters of mercury, a manometric unit of pressure) at the ankle, 14 mmHg at the calf, 8 mmHg at the popliteal (area behind the knee), 10 mmHg at the lower thigh, and 8 mmHg at the upper thigh, T.E.D. Anti-embolism Stockings are a first-rate hose that the medical field has come to love and trust, as they are clinically validated in physician reviewed, published studies on over 20,000 patients. Other benefits of using T.E.D. Hosiery have been found in other numerous studies, a few of which are cited below.
Contingent upon individual needs, T.E.D. Hose are available in both knee-high and thigh-high lengths, as well as open-toe or closed-toe designs. Made with patient comfort in mind, T.E.D. Compression Socks are made of spandex and nylon materials, ensuring a comfortable wear and experience. T.E.D. Hosiery are also available in an inconspicuous design, mirroring dress socks, allowing people to receive the benefits of graduated compression fashionably. Available in several colors, including black, beige, and white. Do forget, we also sell ted hose for nurses. To determine the best T.E.D. Stockings for you, make sure to use the measuring instructions below.
T.E.D. Anti-embolism Stockings Features & Benefits
Graduated compression
Clinically validated to reduce the risk of thromboembolic disease
Helps to treat DVT and pulmonary embolisms
Graduated compression pattern
Various colors and lengths
Open-toe or closed-toe design
Promotes increased blood flow
Great for lymphatic draining
Universal design that fits either leg
Trusted brand in the medical field
Additional Information about TED Stockings and DVT
Applying the TED Knee High Stocking Video 4:33 minutes)

T.E.D. Stockings Compression Pattern and Sizing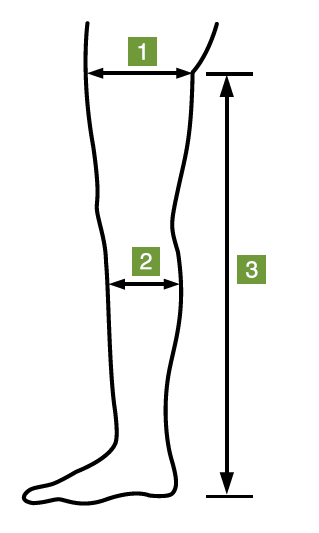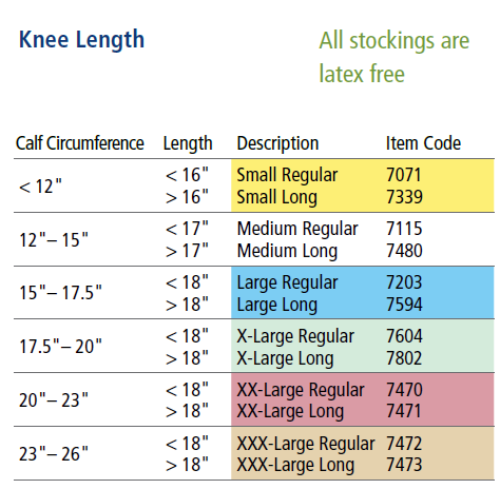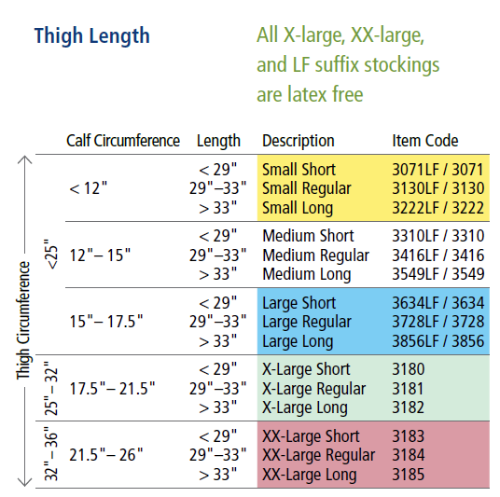 You might be interested in...