Bariatric Commodes
Bariatric commodes are an alternative to standard commodes that feature a wider seat and higher maximum weight capacity. These heavy-duty commodes are a great option for bariatric patients and come in a variety of sizes, styles, and weight capacities.
Types of Bariatric Commodes
Standard Heavy-Duty Commode
Standard HD commodes are designed for durability, with a wide seat for extra comfort and reinforced parts for higher maximum weight capacity. They have four sturdy legs and often come with armrests that help the user sit and stand. Drive Medical's Large Heavy Duty Drop Arm Commode is a great option.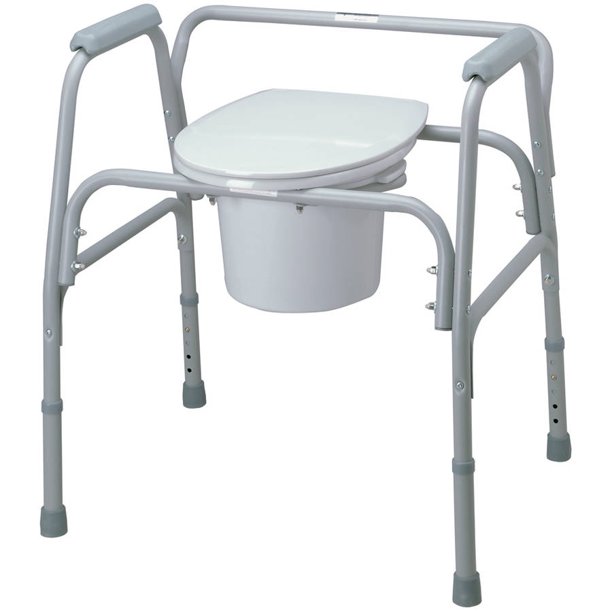 Roll-in Heavy Duty Shower Chair
Roll-in heavy duty shower chairs have all of the benefits of a standard commode while also serving as a great transfer device. The addition of a wheel on each leg allows caregivers to transfer patients from the bed to the bathroom. This option can also be used as a shower chair. One of our most popular roll-in options is the ShowerBuddy Roll-in Shower Chair.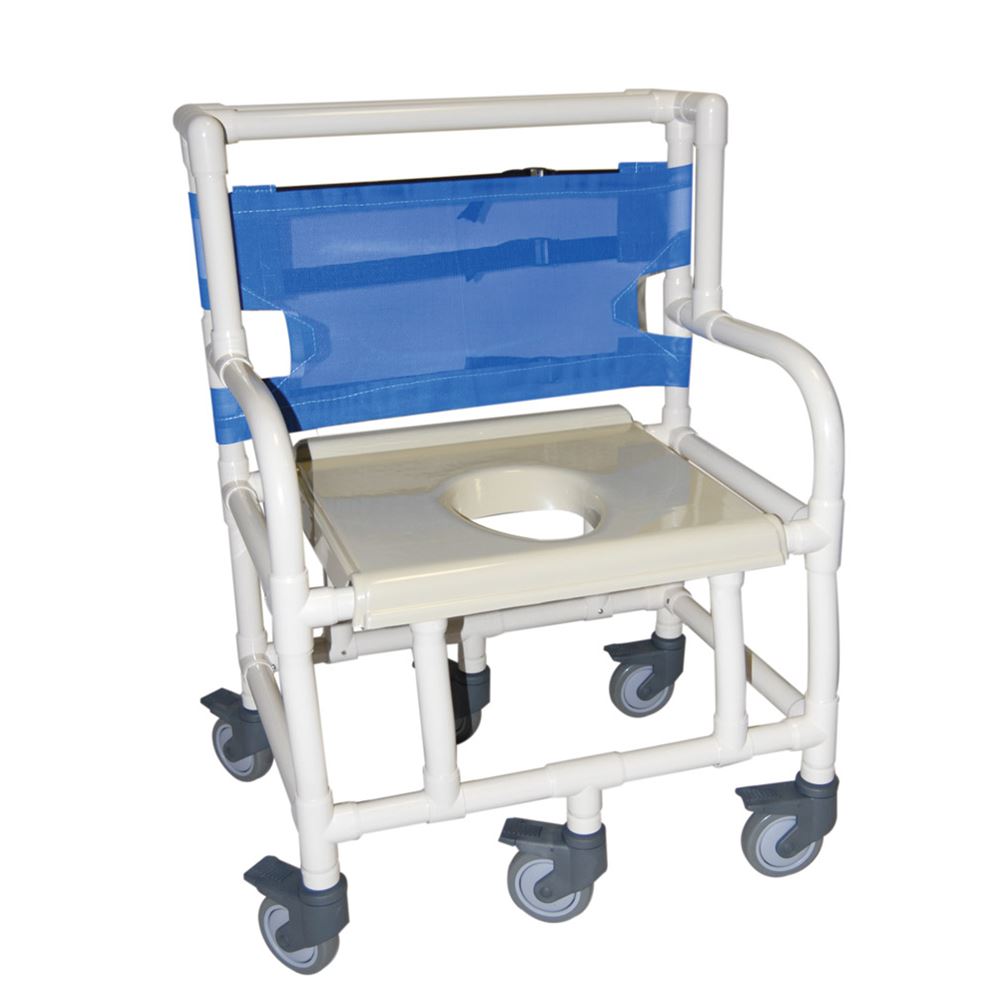 Heavy-Duty Commode Key Benefits
Extra-Wide Frame
Many of our heavy-duty commodes have a wider frame with an extended seat. These adjustments are designed to accommodate bariatric patients and provide a more comfortable experience. Many of our commodes are available with various seat size options.
High Weight Capacity
Heavy duty commodes minimally provide a weight capacity of 300 pounds. However, many of our options tout a much higher weight capacity. These commode chairs are built to last and have been through extensive testing to ensure a safe and secure experience.
Reinforced Parts
Heavy-duty commmodes are built to last with reinforced parts. These sturdier parts provide added safety, security, and raise the weight capacity to accommodate more patients. These stronger parts are designed to increase the chair's longevity as well.

Frequently Asked Questions (FAQ)
Q: What are 3-in-1 commodes used for?
A: They can be used in the bedroom for bedridden patients, as a raised toilet seat for an existing bathroom commode, or as a safety frame that helps individuals get up or down with ease.
Q: Can a bedside commode go over a toilet?
A: Yes. They can be used over toilets, either as raised seats or as a safety frame to help users with sitting and standing.
Q: Do bedside commodes have water in them?
A: They do not use running water. The attached bucket or container underneath is emptied and cleaned after each use.
Q: What are rolling commodes?
A: They are commonly referred to as transport bedside commodes. This term covers any kind of commode that uses wheels to allow for transfering of patients.
Q: What makes a commode bariatric?
A: They are designed for adults weighing 300 pounds or more and often feature a reinforced frame that ensures a higher weight capacity. Additionally, they often have wider frames for easier access.
Heavy-Duty Commode Videos
Bedside Commode Patient Transfer Demonstration (2:35 minutes)
You might be interested in...