MPM Medical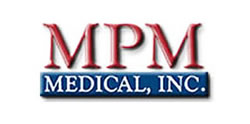 MPM medical, inc.
has been manufacturing wound care and oncology products since 1989. MPM products include
Multi Layer Composite Dressings
and
Normlshield Moisture Barrier Creams
. MPM Multilayer
Composite Dressings
are three layered dressings. These composite dressings are made up of a non-adherent bottom layer that maintains the PH balance, an adsorbent center pad that is capable of heavy drainage, and a breathable top layer. MPM
Normlshield Moisture Barrier Creams
are 4 non-greasy fragranced skin barriers. Normlshield contains dimethicone and aloe. Dimethicone improves the elasticity and repairs skin damage with repeated use. Aloe is known for its soothing properties.
You might be interested in...