CPAP Hose
CPAP Hose is made with plastic corrugated tubing that is highly flexible and durable. Tubing is essential for CPAP operation because it connects the CPAP device to the mask worn by the patient. Compressed air from the CPAP machine is blown through the hose to the CPAP Mask. CPAP tubing is durable but can kink, form holes, or break with continuous use. It is best to have backup hoses on standby should the one in use become damaged or inoperable. Below is a variety of the products Vitality offers, as well as more information.
Types of CPAP Tubing
Basically, there are two types of CPAP tubing. The first is standard tubing and the other is heated CPAP tubing. Both tubes look similar except for the connectors. The connection on a heated hose has a plug for wires. The wires run along the tubing, providing heat to prevent the air in the hose from condensation during cold winter months. Condensation within the tube cause breathing problems for the patient due to the water droplets that form and are consequently inhaled.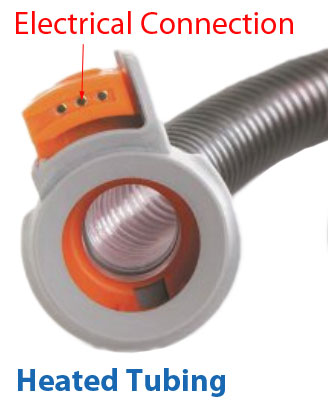 CPAP Hose Sizing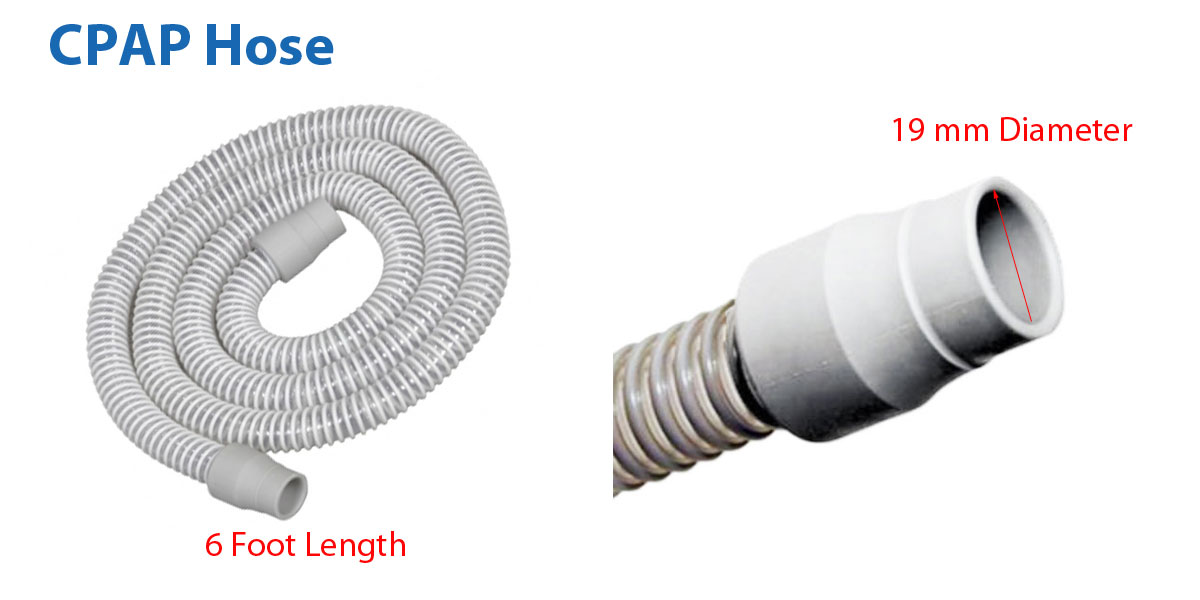 CPAP hoses usually have a standard diameter size of 19 mm. Connectors usually employ a 22 mm opening. Some manufactures, however, make non-standard sizes to accommodate smaller, portable CPAP machines. The standard length is 6 feet, but there are many hose lengths between 7 and 10 feet.
Hose Maintenance
CPAP tubing should be cleaned with a mild soap and water. Hang up to dry. There are some cleaning kits available with special tube brushes that can aid in cleaning. Cleaning wipes and sanitizing solutions are available for those who wish to take additional cleaning measures. There are also cleaning machines available that utilize ozone or other sanitizing solution to sterilize the tubing, mask and chamber.
Medical Studies
Inspired by your history...