Compression Leggings & Tights for Men & Women - 8 to 40 mmHg
Compression leggings are excellent support garments with a variety of exercise-related uses. The design of compression leggings provides constant, gentle pressure to the legs. During and after exercise, this pressure to the lower extremities increases blood flow and improves recovery time. For this reason, leg garments are popular among athletes, runners, and gym-goers looking to speed post-workout recovery and maximize sports performance.
Choosing the Right Pressure Level
The terms "compression leggings" and "compression tights" can generally be used interchangeably. Both terms refer to garments made from thin, body-hugging material that can be worn as either underwear or pants. Each type of legging has a specific pressure strength, measured in mmHg. The intended use dictates which pressure is most appropriate. The more firm pressure strengths are typically used for post-workout recovery, and the more moderate strengths are used during workouts and athletic activities.
Pressure Guide
30-40 mmHg – Extra-Firm
20-30 mmHg – Firm
15-20 mmHg – Moderate
8-15 mmHg – Mild

Compression Leggings for Women
Women's leg garments are designed specifically for a woman's body type. Generally, leggings for ladies have slightly shorter legs and come in different rises, including a high-rise fit that sits several inches above the navel.
Sizing Chart for Women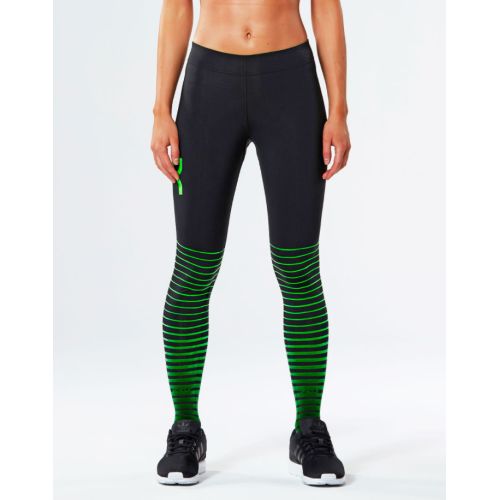 Elite Power Recovery

provide extra firm compression (25-30 mmHg) for fast recovery. These stockings feature a flat waistband and foot stirrups.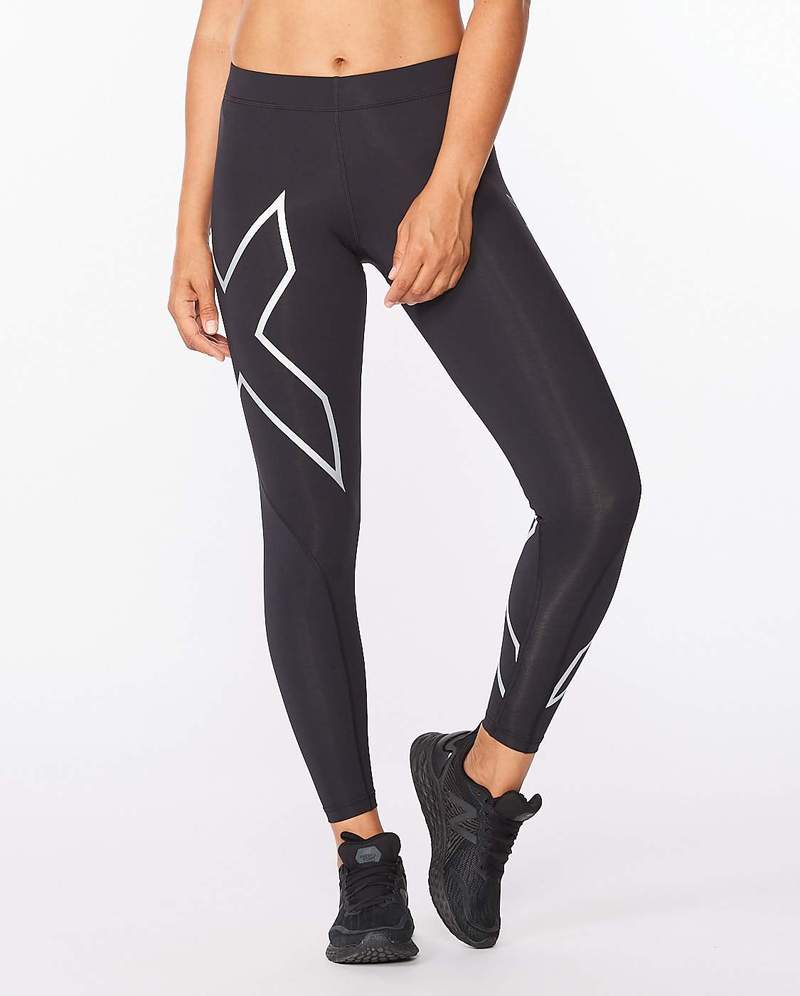 Women's Core Compression Leggins

by 2XU provide firm pressure (20-25mmHg) for training or recovery. These stockings feature 360-degree stretch and a drawstring for comfort and security.
Compression Leggings for Men
Depending on style and preference, men's compression tights, also called men's compression pants, can be worn alone as pants during workouts or athletic activities or worn beneath a pair of athletic shorts. It's entirely a matter of personal choice.
Sizing Chart for Men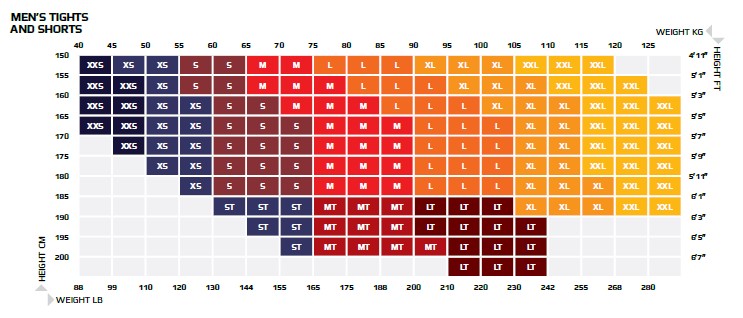 Men's Accelerate by 2XU provide compression for recovery and easing muscle soreness. The flat waistband allows these stockings to lay flat beneath your gear, with no drawstring to get in the way.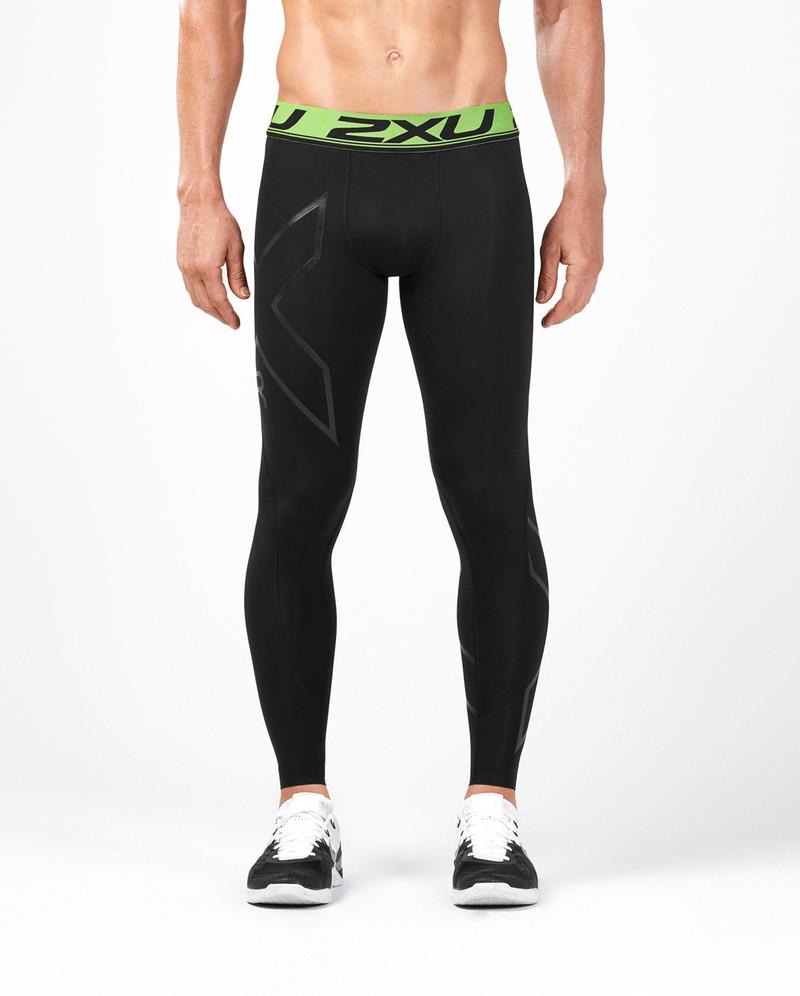 Refresh Recovery provide firm pressure (25-30 mmHg) to help reduce recovery time. Snug, comfortable, moisture-wicking material makes for all-day wearability.
Workout Performance and Recovery
Compression leggings are great for workout and sports performance. During and after a workout, these support hoses provide gentle compression to the lower extremities, increasing blood flow and shortening recovery time. One study states, "Based on our results we recommend athletes wear stockings for faster recovery, particularly after intense exercise with a pronounced eccentric aspect."1 These leg garments are also a great help in relieving symptoms of Delayed Onset Muscle Soreness (DOMS), which is soreness in the muscles that can arise days after a workout. During yoga or other activities that require balance, stockings augment the proprioceptive function, which is the body's way of knowing where each extremity is in relation to the rest of the body by tactile sensation and visual cues.
In recent years, these support garments for men and women have become more fashionable and more popular for athletes and exercise enthusiasts alike. Vitality Medical offers a wide variety of men's compression stockings and compression legging for women.
Footnotes
You might be interested in...