Salk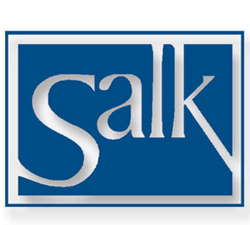 For more than 60 years, Massachusetts-based Salk has been an American innovator of incontinence and homecare products. Through a broad portfolio, Salk has become the first choice for many seeking high-quality, durable, made-in-America products.
Salk Buyers' Guide:
Developed to enhance quality of life,
Salk's
latex-free and absorbent -- yet comfortable -- mens' and womens' incontinence aids and apparel look and feel like traditional garments.
Salk
proudly offers:
Salk Favorites with Vitality Medial customers:
CareFor Deluxe Designer Print Reusable Chair Pad:
Stylish green plaid and floral print chair pads control and absorb liquids. A quilted design maintains shape and three-layer construction ensures the pad won't slip, ball or shift. Waterproof binding prevents moisture from seeping over the edge.
TieBack Traditional Hospital-Style Patient Gown:
Designed for recuperating patients at home, assisted living residences or in extended care facilities, Salk's TieBack Patent Gown carries traditional tie-tape closures along with a centered back opening. The gown is available in solid colors and artful prints.
HealthDri® Ladies' Cotton Panties -- Moderate Absorbency
Cost-effective and environmentally friendly, these washable undergarments feature
Salk's
patented Moisture Management System. An ultra-soft, stay-dry liner wicks moisture away from skin; interior fabrics transfer moisture away from the body and an outershield helps keep clothes dry. Classically styled, these garments have patented construction that eliminates lumps. According to
Salk
, HealthyDri
®
garments meet the absorbency needs of 80-90% of those treating incontinence.
You might be interested in...