Reachers and Grabbers
Reachers and Grabbers help those with mobility impairments accomplish daily tasks. Reduced range of mobility or grip strength can make daily activities like picking up a dropped item, reaching a tall shelf, bathing, taking clothes out of the laundry, or putting on clothing difficult. Performing such activities without help can be trying and even painful. Tools such as Reachers or Grabbers provide an extension to the user's arm and allows users to maintain their independence and perform these tasks without pain or overexertion. Below are numerous options to help get things that are often out-of-reach and to prevent injury.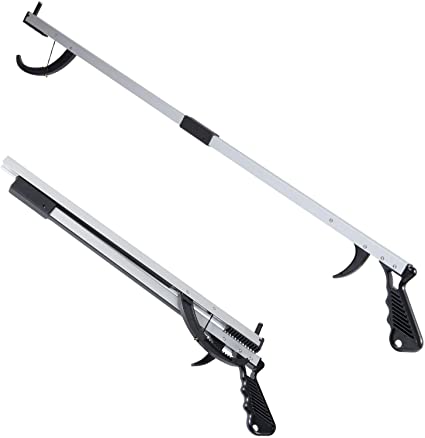 Reaching and Grabbing Tools
Reaching aids and grabber tools allow users to reach items without bending or stretching, reducing the risk of injury. For those with limited mobility or who are recovering from surgery or injury, bending to pick up an item or stretching to reach something can be challenging or even painful.
Examples:
Personal Hygiene Aids Reduced or limited mobility makes personal hygiene an arduous task. Long-handled reacher tools provide support when trying to reach certain areas of the body.
Examples: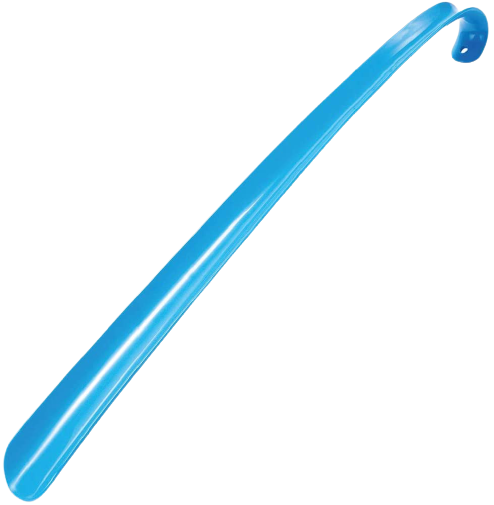 Dressing Aids Unlike traditional grabber sticks, dressing aids are specifically clothing-related.
Examples:
Carex Long-Handled Shoe Horn - A shoe horn with a long, extended handle that lets users put on shoes without bending over
Easy On Sock Aid - An easy-to-use tool with a terrycloth cover that grips socks or stockings and holds them open to step into.
Below is a list of tools to help people grab or reach things that they might otherwise not be able to access.
picker upper tool
telescopic grabber
heavy duty picker
long reach grabber
long handled reacher
heavy duty grabber tool
claw grabber
hand grabber
grabbing tool
The items in the list above are available in many retail stores and easily accessible through online shopping. There are numerous styles and many have designs targeting specific uses.
Inspired by your history...