Resuscitation Bags
A Resuscitation bag, or an artificial manual breathing units (AMBU bags), are a crucial pieces of CPR equipment. They are used primarily for resuscitation and manual ventilation. Vitality Medical carries a variety of disposable or reusable bag valve masks (BVM) and manual bags in sizes for adults, children, and infants. Find the perfect addition to any CPR kit at Vitality Medical.
CPR Breathing Bag Overview
When a patient is not able to breathe, BMV bags enable medical professionals to supply oxygen in almost any situation. A CPR breath bag allows for oxygenation until a more definitive airway can be established. Choosing the correct size bag is important, as it ensures that the correct amount of oxygen gets to the patient.
Main Components: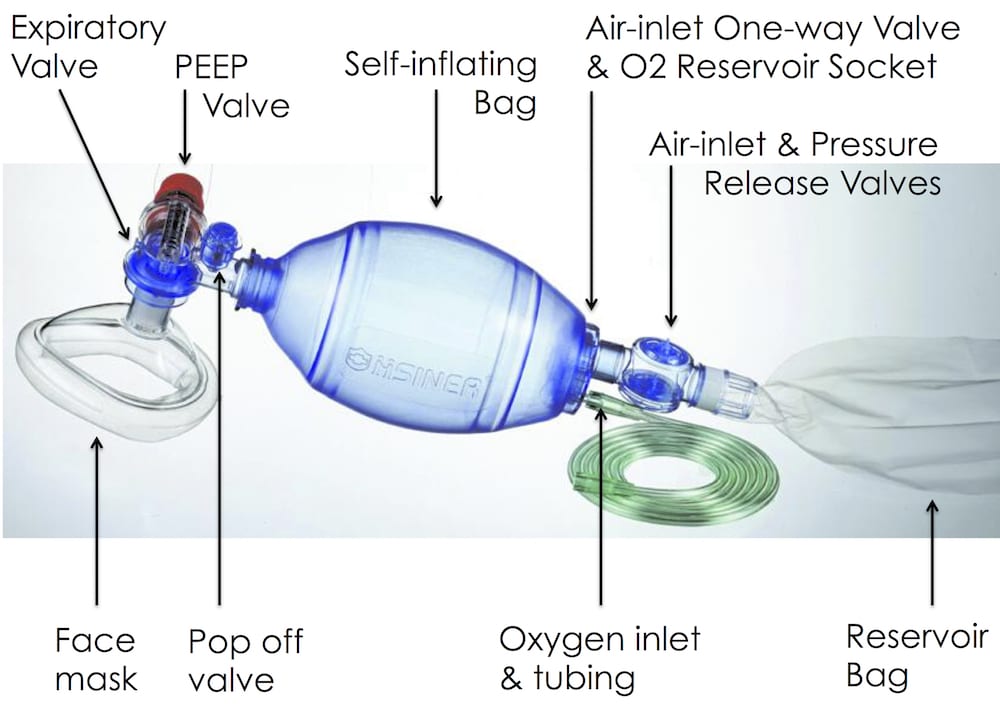 The mask seals over the patient's face. Oxygen passes from the bag, through the mark, and into the patient's lungs. A filter and valve prevent backflow into the bag.
The bag itself is the manual pump. It can be manually inflated or is self-inflating. Squeezing the bag sends the oxygen into the patient's lungs. The bag can be attached to an oxygen concentrator to provide pure oxygen, but if none is available, it will instead be filled with regular air, sometimes called "room air."
The reservoir is attached to the end of the bag and fills with oxygen during the patient's exhalation phase. The reservoir can increase the amount of oxygen that is able to be delivered to the patient.
The Positive end expiratory pressure (PEEP) valve is a spring-loaded valve that the patient breathes against. It is a protective measure that prevents overinflation of the lungs that can harm the patient. BVM CPR breathing bags usually include a PEEP valve, but bags are available without them, too.
This entire apparatus is called a Bag Valve Mask.
You might be interested in...