Encore Deluxe Vacuum Therapy System - Battery or Manual ED Pump
Encore
- Authorized Distributor
Product Highlights
Two power source options
No Rx requirement
Portable for travel
Includes seven assorted tension ring sizes
Non-invasive treatment
Safe and effective
No harmful side effects
Discreet packaging and shipping
MPN :
Ships Free

- Deluxe: Battery and Manual Operated Vacuum ED System, (OTC) - Each - #44020-001
List Price:
$142.05
You Save:
$17.05 (12%)
Description
Product Overview
Encore Deluxe Vacuum Therapy System, manufactured by Encore, is one of our top-selling pumps, a great option for first time users. Erectile Dysfunction, commonly known as ED, can be emotionally and financially demanding, which is why Encore provides one of the most affordable VED pumps available on the market. You may choose this pump kit to assist with the treatment of impotence or dysfunction.

The Encore Vacuum Pump includes both battery and manually operated methods; users can try both pump types and see which works best for them. In addition, the Encore Deluxe System features an assortment of tension bands to let first-time users find the size that best suits their needs. The ED pump will facilitate the process and the tension band will help sustain the desired effect.
The cylinder that comes with the Encore Deluxe will fit most men; however, there is an optional oversized cylinder available for sale if the standard cylinder is not adequate for your needs.
Additional Resources

User Manual outlines the warnings, troubleshooting tips, and how to use the manual and battery-powered models.
Not Eligible for Returns - Due to the nature of this product we are unable to accept returns. For more info view the return policy
Fast Shipping & Handling
Most orders are processed and shipped within 24 hours!
2-Year Manufacturer Warranty. We will help you obtain the service covered under your manufacturer's warranty.
Deluxe ED Pump Kit Key Features and Benefits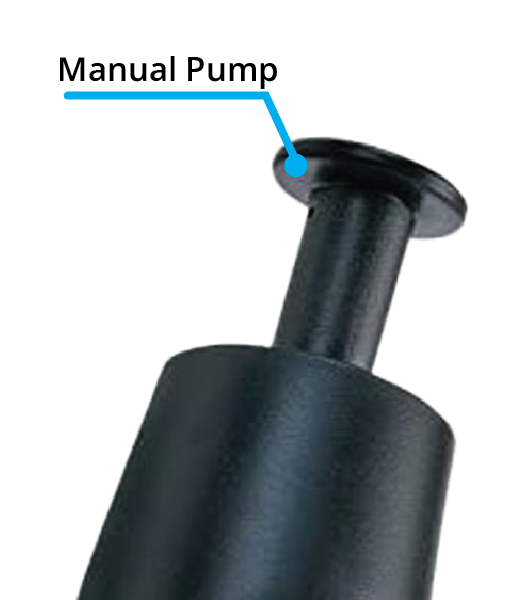 Battery and Manual Operation
Manual control or battery operation options.
Body Shield for Increased Protection
Optimal skin protection for safe and comfortable use.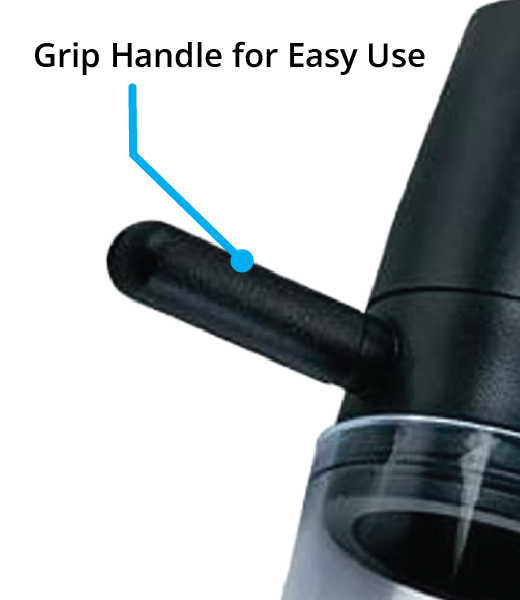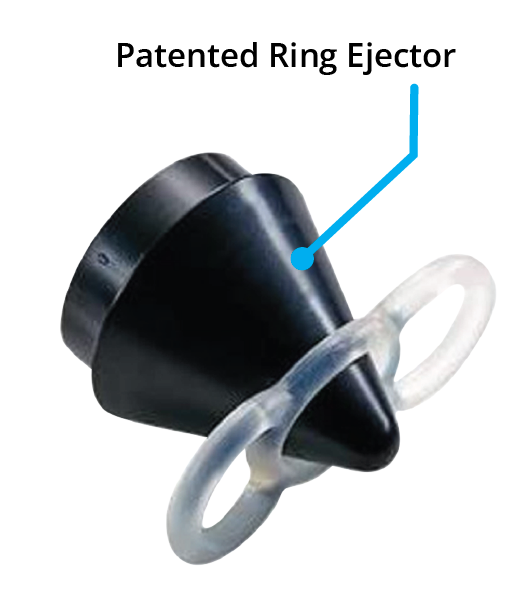 Design takes the strain out of loading the tension ring.
Product Details
Included in the Kit
Seven tension rings in assorted sizes to ensure the right fit
Battery pump
Body shield
Cylinder and adapter
DVD training video
Instructional manual
Lubricant
Manual pump
Patented ring ejector
Ring loader cone
Stylish and discreet carrying case
Addtional Features
No prescription required
One-Hand Operation With Battery Pump
Two-Year Warranty Included
Deluxe ED Pump Kit Specifications
Manufacturer: Encore
Product Number: 44020-001
Cylinder Width: 1.875 Inches
Cylinder Length: 8 Inches
Ring Sizes: 3, 4, 5, 6, 7, 8, and 9
Application: To Treat Erectile Dysfunction
Resources & Instruction
Ready When You Are!
Encore Deluxe Kit also comes with a ring loading cone, patented ring ejector, body shield, instructional DVD, detailed user manual with step-by-step instructions, and a discreet carrying case. It is ready for use as soon as you receive it.
Featuring everything you need to get started, the Encore Deluxe ED Vacuum Therapy System is a great and economical choice to fully enhance your sex life. You do not need a prescription to order this product.
Vitality Medical understands that a lot of individuals want to keep their sexual lives private, which is why we will take the utmost discretion when shipping this product. You will receive your shipment of the Encore Deluxe Kit in a plain box.
About ED Pumps
The American Urology Association's clinical panel on treating impotence has stated that vacuum therapy devices as a safe and effective, non-invasive treatment for ED. Injections, urethral inserts, oral medications, and implant surgery can have harmful side effects, require frequent doctor visits, and become quite expensive.
Sources
Additional Information
More Information

| | |
| --- | --- |
| Manufacturer | Encore |