Insulin Sets for Infusion Pumps
Insulin Infusion Sets provide an alternative method of insulin delivery over needle injections. Infusion sets are implanted on the hip or abdomen and an inserted cannula provides regulated insulin delivery. The infusion pump uses Smart technology to program basal insulin dosage to anticipate insulin needs. This technology not only eases the burden of having to perform regular fingersticks, but it also helps stabilize the blood sugar, This minimizes the risks associated with blood sugar spikes and crashes.
Insulin pump infusion sets for sale do vary by the cannula size and tubing length needed, depending on where it is placed on the body. Consult with a physician to receive cannula recommendations.
Frequently Asked Questions (FAQs)
How long do infusion sets remain in place?
Typically the infusion set is changed out every two to three days. Always refer to the manufacturer's instructions.
Are there any disadvantages of wearing an insulin infusion set?
It takes practice learning the insertion process when changing out the infusion sets and regulating the pump to get the proper basal and bolus doses.
Can the infusion set and pump be worn when sleeping?
Yes, it is designed to be worn day and night and the pump can be tucked into the clothing.
Can infusion sets be worn while bathing or swimming?
The infusion pump is disconnected to remove before showering; however, the infusion set can remain in place. When swimming, apply Skin Tac Adhesive to give it more adhesive power.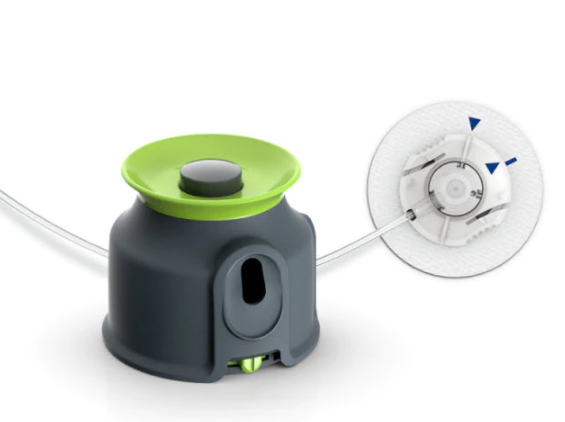 How to Insert an Insulin Set
The cannula is inserted behind the skin in subcutaneous fat with an insertion needle device like the Cleo 90. The needle makes consistent insertions and it's quick and easy to perform. It will automatically retract the needle to prevent accidental punctures.
Insertion Device Products:
Where are infusion sets for insulin pumps placed?
The most common sites to insert the set is on the hip and abdomen because it has more fatty tissue, but it can also be placed on the upper region of the buttocks, arms, and legs.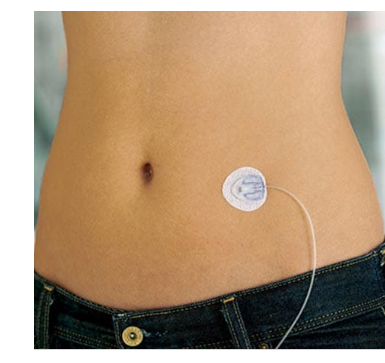 You might be interested in...