Same Prescriptions. Lower Prices.
Everyone should be able to get the prescriptions they need at a price they can afford. Get your Saving SeekerRx™ card now and start saving today!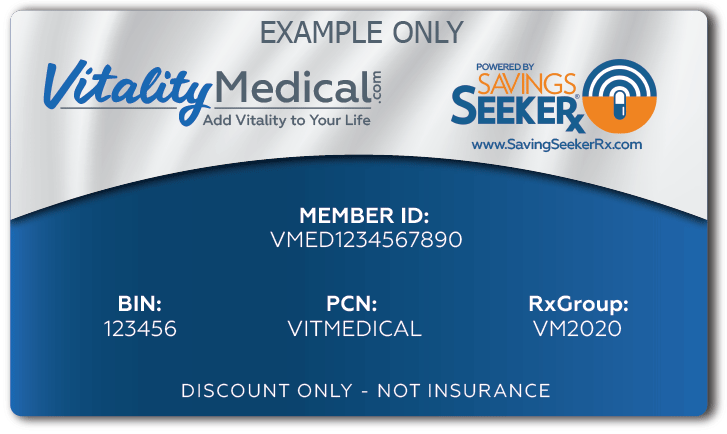 Search for Discounts
See how much you can save on your current prescriptions at www.savingsseekerrx.com!
Search
Mail my Card
Request a physical card by mail that you can keep in your wallet or purse!
E-mail my Card
Request an instant digital card by e-mail that you can save on your phone!
Compare Prices Online
Use SavingsSeekerRx.com to search current prices and discounts at pharmacies near you!
Start Now!
Show your Card or Digital Copy
Using your SavingsSeeker card is easy! Simply show your card to your pharmacist and receive discounts on your prescriptions.
Save on your Medications
Save up to 80% Savings SeekerRx™ participating pharmacies*
---
QUESTIONS? CONTACT US AT:
DISCOUNT ONLY - NOT INSURANCE. The program provides prescription medication discounts through Savings SeekerRx-participating pharmacies. The range of the discounts will vary depending on the product and the participating pharmacy. Savings SeekerRx™ is not an insurance plan and does not pay or reimburse participating pharmacies for the cost of medications purchased by the program participant. The program participant is required to pay for the cost of all prescription medications or products received. You may file a complaint by contacting customer care. This program is administered by Summa Script LLC d/b/a Savings SeekerRx™, 1564 Northeast Parkway, Atlanta, GA 30329, 1-877-SAV-SEEK (1-877-728-7335), www.savingsseekerrx.com.
*Savings percentage calculated based on the pharmacy's price to cash paying customers without a discount program and is based on the program's deepest discount rates for certain medications. Exact savings will vary based on medication and pharmacy.