Swipe to the right
Vision Aids
Assisted Vision
Vision, as defined by Merriam Webster, is "the act or power of seeing." There are many quality items in the public eye today that can help improve or maintain your vision throughout life, regardless of how poor or great your vision. Some can simply protect the eyes, others are able to sustain, assist or strengthen vision with constant exercise or with a supplement.
Protecting the eyes is very important to your vision. Constant eye protection leads to a healthier, more sustained vision. From young to old, poor eye sight or not, there are ways you can help yourself improve your eye sight.
According to the National Eye Institute, nearsightedness (myopia) and farsightedness (hyperopia) are common types of vision impairments. Protecting your vision in both cases is very important. When wearing glasses or contacts won't do, there are plenty of products available to help with day-to-day activities such as reading or looking at a map.
Nearsighted vision blurs when the object they're looking at is too far away. This could include something as simple as a cell phone. The Bierley BM-01 Big Button Cell Phone aids with vision problems by having big buttons for number 0-9, two buttons for star and pound, and two more buttons to accept and decline calls.
Poor vision can also turn something as enjoyable as reading into a big hassle when you need to have the material either very close or very far away from the eyes. There are several items available to help with reading. Among them include either a Handheld Dome Magnifier or an electronic magnifier.
A dome magnifier has a 2.5-inch dome and a wide base for easy handling. The dome can be placed on top of any reading material and makes the lettering up to four times larger. An electronic magnifier is a great tool that can expand lettering with a simple turn-on feature, has controls for LED lighting, and offers different color backgrounds.
Other electronic magnifiers such as the MPD 12 Mono Zoom Magnifier increase the print size and have multiple other functions such as a digital clock (displaying large numbers).
If you're looking for another aid, try the Adlens Adjustable Reading Glasses. These glasses range from a -6D to a +3D to help with most vision problems. While they are not considered a replacement for your current prescription, reading glasses are able to help maintain your vision.
Maintaining your vision is yet another way to keep the eyes healthy. One way to do that is to keep your eyes free from airborne clutter such as cotton and pollen. Eye drops typically have simple formulas that will clean the eyes by removing redness and irritation.
Other ways to help maintain your vision include "exercising" them. A good tool for exercising vision are pinhole glasses. These glasses have several pinholes to help the eyes focus through a smaller looking area. Doing so for an extended period of time can help strengthen the eye muscles, which could improve overall vision.
A final way to maintain healthy vision is to take a liquid or capsule supplement. Both the capsule and liquid form are easy to swallow and contain multiple vitamins and minerals to help maintain your vision.
Protect and help maintain your vision with any number of the suggested products above. If you have any questions, feel free to contact the Vitality Medical team.
Resources: Merriam-Webster Dictionary, National Eye Institute - Myopia, National Eye Institute - Hyperopia.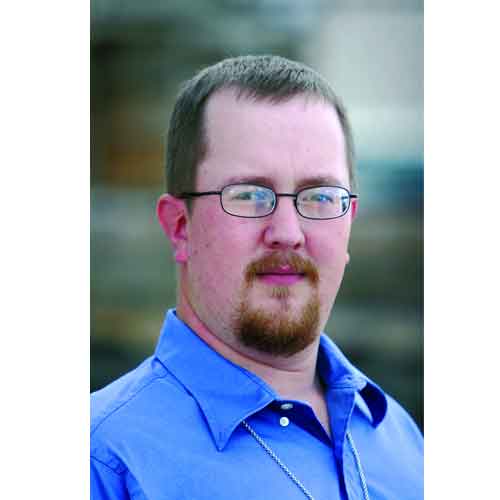 Shain Gillet, Sr., Author
Vitality Medical
7910 South 3500 East, Suite C
Salt Lake City, UT 84121
(801) 733-4449
[email protected]
VitalityMedical