Swipe to the right
Living With A Colostomy Bag
Medically Edited and Reviewed by Dr. Erin Zinkhan MD, BSBE
Updated: 07/15/2019
Living with a colostomy bag can be an entirely new and sometimes inconvenient experience for a patient. Once you have an ostomy, several aspects of your body will be different from what they were before. Here are some effective tips to help you lead a healthy and happy life, even with a colostomy bag by your side.
While living with an ostomy initially might feel like a challenging experience, adapting to a new lifestyle with your ostomy can be easier when you make a few changes in your routine. With good guidance and a sound knowledge of the medical condition for which your ostomy surgery was done, you can move forward with a full and robust life.
Here are a few of the tips that will make it easier for you to live with an ostomy bag and enjoy a healthy and active lifestyle.

Tips On How To Live With Your Colostomy Bag
Follow these simple tips and tricks, and you will start leading a happy and active life within no time after your ostomy surgery.
Avoid medication that might cause constipation or diarrhea. It is best to discuss your medications with your doctor. Your doctor will tell you about which medications to avoid and which to continue using after your surgery. Compliance with your doctor's recommendations will help you to be comfortable and enjoy life.
Choose a careful diet plan. It is important that a patient recovering from ostomy surgery avoids food which can cause excessive gas. Cabbages, nuts, and beans are notorious for causing excessive gas. Consult a dietician who can offer guidance as to an ideal diet plan after surgery that will not cause diarrhea or constipation.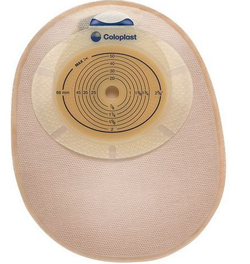 Become familiar with the idea of living with a bag at your side. The latest ostomy supplies and bags are designed to be inconspicuous. A patient with an ostomy now can lead a normal life with a flat colostomy bag that is more discreet than in the past.
Types of Ostomy Bags
There are two types of colostomy bags available for patients. A one piece ostomy pouch consists of a flange and a bag that are joined together. Once full, a closed ostomy bag can be removed and disposed. A drainable ostomy bag can be simply drained and then reused.
The two piece ostomy pouch has a skin barrier and ostomy bag that are separate but are attached through a flange. The skin barrier stays attached to the skin for several days. When the colostomy bag is full, the ostomy bag can be removed and drained easily throughout the day.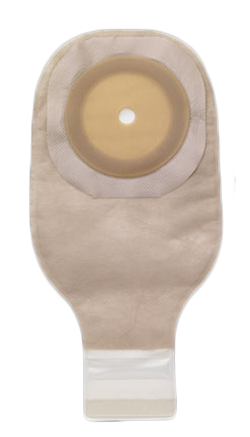 After draining, the ostomy bag can be reattached and reused.
Patients with an ostomy should avoid skin irritation and infection, which are caused by stool leaking from underneath the bag or around the flange. Be aware of the potential development of a hernia around the ostomy site, which might cause fluid leaving the bowel through the ostomy to become blocked.
The ideal way to avoid any medical issues is to adopt a healthy and balanced diet plan after your ostomy placement surgery. It may take time after surgery, but with a good diet, knowledge about how to care for your ostomy, and fresh colostomy bag supplies, you will be able to lead a healthy and full life again.

Vitality Medical
7910 South 3500 East, Suite C
Salt Lake City, UT 84121
(801) 733-4449
[email protected]
VitalityMedical