Swipe to the left
May 2015
Support stockings have been used to take care of venous disorders for a long time. From reducing the swelling in ankles and feet, relieving tired and aching legs for those who spend most of their day on their feet, and helping runners improve their performance by helping their legs recover after a long run; to preventing life-threatening blood clots which develop while traveling or during hospital stays; support stockings are one of the most important instruments used for quality health care.
When using these stockings, it is your responsibility to take care of the stockings and ensure proper use so that they will last longer.
Wear your stockings
If you are using support stockings to control swelling, remember that the swelling gets worse as the day progresses, so it is better to put the stockings on, first thing in the morning. This way, when you finally take them off at night before bedtime, the swelling will stay under control all day long.
The best way to avoid ruining your stockings is by making sure they do not get snagged on your own fingernails. Keep your nails smooth and trimmed so that you don't have to keep replacing expensive stockings.
When you are putting on your stockings, it is best to use a stocking donner so you don't accidentally rip or ruin them. There are many donning aids available online which you can use to don your stockings more easily.
Support stockings last 3 to 6 months and once they reach their expected lifetime, they lose their elasticity and do not provide the right amount of compression as they did when you first bought them. Remember that if the stockings suddenly become very easy to put on, it's probably time for you to throw them out and buy a new pair.
Caring for your stockings
Care is important if you want your stockings to last longer than a month. Support stockings are often worn throughout your day, so it's always better to have 2-3 extra pair on hand so that if one stocking loses its elasticity or is dirty, you can use a second back up pair.
It is important to know the manufacturer's washing and care instructions for the stockings. Different brands give different washing instructions and it is essential that you know the warnings and cautions before you place them in the wash.
It is also important that you use the right stocking detergent for cleaning your support stockings. Normal laundry detergents nowadays have many components such as extra strength, color care, gentle wash and even instructions for separate color washings. So when using a particular brand of support stocking, make sure that the detergent you use to wash them is the right one.
Support stockings from companies such as Juzo, Jobst, Kendall or Sigvaris are of good quality and are available with proper instructions
so when you use their stockings for any of your medical problems, you can be sure that you have the best quality fabric at hand. The durability of your stockings often depends on the care you provide and upon your following the manufacturer's guidelines. Do so, and your stockings will support you for several months.
Contrary to popular belief, you can still continue to have intimacy in your life after an ostomy. As soon as you have recovered from the surgery, you may be able to enjoy sexual experiences just the way as you did prior to surgery. With the proper guidance, you will realize that it is actually anxiety and other people's opinion surrounding the surgery, not the procedure itself that complicates things in the bedroom.
Read on to find out the answers to your concerns and how you can handle situations that may be embarrassing for you.
Common myths
Based on misinformation, it is more likely that you will suffer from emotional problems after the surgery rather physical ones.
Some of the common myths surrounding ostomy include:
Women with stomas cannot conceive.
Men will not be able to achieve and maintain an erection.
It is mandatory for men to ejaculate for sexual gratification.
The odor from the stoma will be a big turn off for your partner.
The feelings of low self esteem are reasonable at times, but this does not mean that they do not have a solution.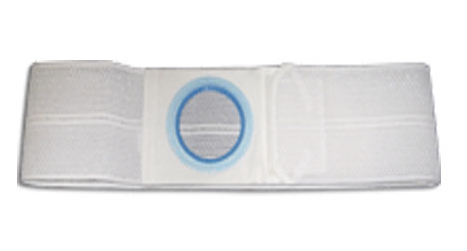 There have been various instances where it has been proved that women have been successful in having healthy babies with guided healthcare after ostomy.
It has been reported that men actually have better orgasms after surgery. However, it is important to know that you have to regain your strength after the procedure and do not get discouraged after the first unsuccessful attempt.
You have to realize that your partner cares about the good in you and not just the physical aspects. Additionally, the design of ostomy pouches provides for maximum comfort and hygiene.
Men can have dry orgasms which involve no ejaculation. There is no need for you to feel the pressure to ejaculate after surgery.
The material of the ostomy pouches makes it possible to let air pass without releasing odor. You may also use deodorizers that are inserted inside the pouch.
What to do before getting intimate after surgery
It will take time to get used to your body after the surgical procedure. However, it is natural to feel fluctuations in your libido. Talking to your partner about your fears and explaining your anxieties about getting intimate is the best thing you could do to strengthen your relationship.
The following will help you feel at ease when getting intimate with your partner: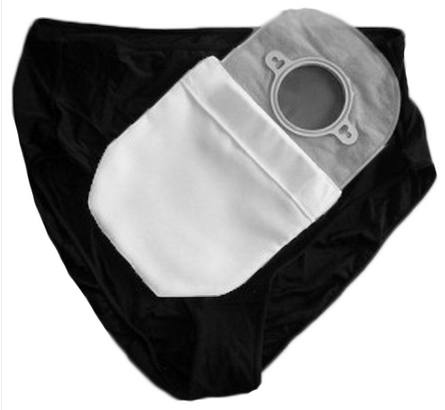 Make sure you change/empty your pouch.
Secure the pouch to your abdomen properly with medical paper tape.
Make sure your ostomy belt is clean if you wear one.
You may use an ostomy pouch cover for the pouch if its appearance distracts you.
Many brands of 'passion pouches' are available that are smaller as compared to regular ostomy bags.
You should also try to focus on your feelings rather than the pouch.
Women may use lubricants or suppositories to combat vaginal dryness.
What foods to avoid
Certain food items that cause gas, odor, diarrhea and obstruction particularly in case of an ileostomy should be avoided. Using foods such as eggs, garlic, onions, cabbage, cheese, alcohol, popcorn, raisins and seeds is not recommended after an ostomy.
The most annoying thing in the world is when you get into a comfortable bed in your most comfortable pajamas, close your eyes for a long night's well deserved sleep, and then realize that your eyes are wide open and sleep is nowhere to be found. However, what is even more annoying is when you have to wake up from your sleep because your body is not letting you relax.
Sleep problems have plagued most of the world's population. From insomnia to sleepwalking, sleeping problems have ruined many a person's day because everyone needs proper sleep to work. Without a good night's sleep, it can become hard to concentrate on even the simplest tasks at hand. Another problem related to sleep is that of sleep apnea.
What is sleep apnea?
Sleep apnea is a potentially serious sleep disorder. Although many might dismiss it as snoring, sleep apnea happens when a person's breathing repeatedly stops and starts. Although a person might just be snoring, if they don't recognize the symptoms, they might not realize that they have a potentially serious disorder.
If a person needs to sleep during the day time, if they snore very loudly, abruptly awake from shortness of breath, get morning headaches or insomnia, wake up with a dry or sore mouth or throat, or have trouble paying attention; they are showing clear signs of sleep apnea. If the person suffering from these symptoms is fatigued, irritable or sleepy; then they should consult their doctor. Many people, who have sleep apnea, however, have started making use of CPAP machines to help them sleep more comfortably.
Using a CPAP machine
CPAP machines are devices for respiration which are used to treat obstructive sleep apnea. This type of sleep apnea is the most common form of the disorder where the throat muscles relax and cut off the airway to the lungs. People use a CPAP machine to help them breath better. This machine acts as an air splint, as it supports the airway and dilates it to prevent apnea. CPAP machines offer support and do not work as a ventilator or as an oxygen supply unless it is used in connection with supplementary oxygen.
CPAP stands for continuous positive airway pressure. A typical CPAP machine consists of an air pump contained in a sound absorbing material. Many CPAP machines have a built-in humidifier to keep your airways moisturized. A hose runs from the CPAP machine to a which carries the pressurized air to a mask or a nasal pillow. There are several kinds of masks which can be used to provide you with the right air to help take the pressure off.
Sleep apnea can be a serious disorder because it interrupts the brain's signals to the muscles which control breathing. This is known as central sleep apnea. So if you detect symptoms of muscle failure, it is better to be safe than sorry and consult a doctor for proper diagnosis.
CPAP machines for sleep therapy are available in several price ranges. Technology has helped improve sleep and as people are becoming aware that their snoring might be something other than just that; they are relying more on CPAP machines to help them get a safe and good night's sleep.